Bow Island faced operational challenges in 2020
Posted on January 5, 2021 by 40 Mile Commentator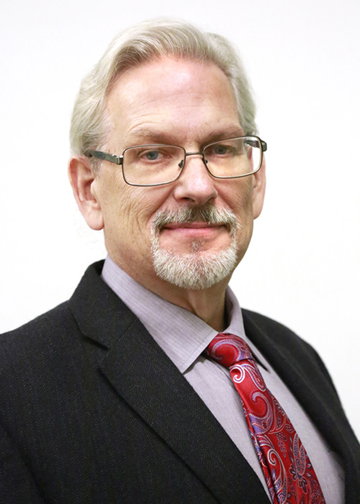 Gordon Reynolds
By Justin Seward
Commentator/Courier
All municipalities have faced hardships during the COVID-19 pandemic and Bow Island is no exception during 2020.
"For the town operationally there have been some challenges as we have tried to keep our staff safe and limit risk to the public," said Bow Island Mayor Gordon Reynolds.
"One of our worries has been having a COVID outbreak among our team that would impact the delivery of core services.  This is the same concern local businesses had- especially smaller ones (and) how to keep operating if COVID forced employees to stay home.  For the most part the business community in Bow Island was deemed essential.  The personal service businesses and the restaurants have probably been hit the hardest and were finally on the road to recovery when the second round of restrictions hit."
Reynolds' hope is the government support programs will be enough to get small businesses by and the community continues to step up to support them.
Bow Island saw a setback in two new business developments in 2020 and Reynolds wants to see (these) projects get back on track.
"One or two new business developments were set back by COVID and I look forward to these getting back on track as the pandemic eases," he said.
An upside is the town saw recreation activities such as the pool open in the summer and up until recently the arena.
"Hopefully these latest restrictions don't last too long," he said.
The town did see a major sidewalk upgrade downtown and other areas, the long overdue airport runway upgrade was completed in large part to a sizeable grant that was received from the province.
" As with every year, water line replacements and repairs along with pavement patching took place," said Reynolds.
" Some road and alley repairs were stopped by wet weather this fall and they will resume in the spring.  Some very initial planning on the Splash Park began this year and I expect more planning will take place in 2021 even though the big fundraising events has been put off for another year."
The cemetery saw a new columbarium installed for interment cremated remains as an option to buy a plot, a new ice making machine was installed at the arena last fall and other energy saving measures and new boilers were in operation at the pool.
The new group campground also opened in 2020.
"The campground actually had a pretty good year even with reduced capacity," he said.
Reynolds expects there will be more water and sewer replacements in 2021.
"There is no secret that we have challenges with our underground infrastructure so I expect there will be more water and sewer replacements and upgrades this coming year," he said.
Sidewalk replacements will most likely continue in the new year as well as the first avenue bridge replacement.
The Town has also prepared a "Request for Quotation" for a new garbage truck as the current one is 10 years old and becoming non-reliable.
A new recycling approach may be considered in the new year as well.
"Plans for a different approach to recycling were put on hold during the pandemic so I would like to see that get back on track," he said.
The budget will have an additional policing cost starting in 2021.
"We will be getting a bill in January for policing costs that for number of years we have not had to pay.  This will have an impact on the budget, as well as reductions in MSI and possibly other grant programs as the province tries to dig its way out of a pretty serious financial mess.