Kilpatrick thought the town did well in 2020
Posted on January 13, 2021 by 40 Mile Commentator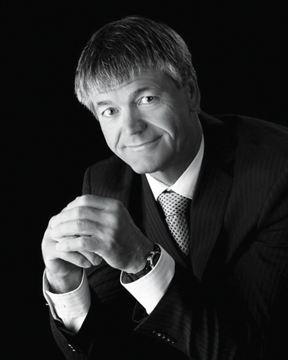 Redcliff Mayor Dwight Kilpatrick
By Justin Seward
Commentator/Courier
The Town of Redcliff kept busy in 2020 despite the COVID-19 pandemic.
"Overall, I actually think we did very well," said Redcliff Mayor Dwight Kilpatrick.
"We did a lot of projects that we had roll over's from 2019, that we did in 2020. Plus most of the 2020 projects that we had hoped to do, we did. There was always a great big shadow hanging over everybody. But in spite of that, we still went on with our day-to-day activities."
Kilpatrick says when the town had some staff freed up earlier in the year because of arena closures and pools not open, the staff members got put to use doing some other projects.
"They replaced the irrigation system along Broadway Avenue for The Avenue of Trees," he said.
"We just repurposed and carried on."
Projects that were completed included the continuation of everyday infrastructure maintenance and repair, CCTV inspection equipment was purchased to be a part of the sanitary inspection program in the municipality, a move Kilpatrick hopes will last for many years.
New material was installed on top of the public service building's roof, the Seniors Centre got a new roof, the arena parking lot was complete, the Third Street and Third Avenue N.W. lift station was completed, upgraded infrastructure and resurfacing was done at Broadfoot and Stone Places, a top lift on Third and Fourth Streets were completed, the Josephine area of River Valley Park received potable water as well as the park itself.
"We actually did quite a bit of work, plus the normal everyday stuff nobody I think really sees or knows about," he said.
Once some COVID restrictions were lifted in the summer, the town opened its aquatic centre for two months, one of the baseball diamonds received some maintenance, the new Lions Park splash park was installed and the tiny tots' playground was built.
Kilpatrick says the town was able to accomplish the projects without a tax increase.
COVID brought on some challenges.
"There (were) still some challenges sometimes. When you have contractors and all that, like their staffing because of COVID changes from time to time. All it takes is for somebody to get sick and that takes half your crews. Those kinds of things flared up here and there throughout the year. But for the most part, we did well."
The hope in 2021 is to have the skateboard park completed- which was a project continued from 2020- the pool and kiddie pool will see a new surface by next month, the completion of the Eastside sanitary sewer trunk upgrade, tennis court upgrades, an upgrade to the Lions Park building and address the chemical issue at the River Valley Park washrooms and campground upgrades are in the works.
The Town will be sending a "Request for Proposal" early in the year to get the Sanitary Sewer Master Plan upgraded.
The municipality has also budgeted to put in a recycling station in town too.