Redcliff RCMP saw a low call volume during the Christmas season
Posted on January 13, 2021 by 40 Mile Commentator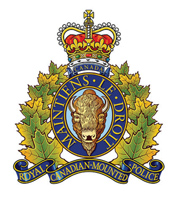 By Justin Seward
Commentator/Courier
Redcliff RCMP saw a smooth process for calls over the holiday break.
"Everything went pretty smoothly in terms of calls for service," said Redcliff RCMP Staff Sgt. Sean Maxwell.
"There's nothing really outstanding. The only thing I'm really noting is some damage and theft from some mailboxes within the Cypress County area."
Maxwell's understanding is that the thefts and damages to the super boxes happened in Dunmore and Redcliff.
"We tried to definitely communicate out to people that (residents) make sure they're trying to pick up their mail in a timely fashion as they could and go from there," said Maxwell.
Maxwell says the RCMP had a few drinking and driving calls over the holidays.
"I can speak to one file that we have an investigation into, but outside of that, given the pandemic, a lot of our check stops are being done. They're not the invisible check stops," said Maxwell.
"And with the new Alberta Bill 21 with regards to that, that came out in early December. We're working towards that sort of thing as well. But definitely the members were out, but we didn't have a large number of impaired driving investigations, which was a good thing."
No collisions or anything that involved bodily harm or deaths, Maxwell confirmed.