County council approves additional land for Enerfin Wind Project
Posted on January 19, 2021 by 40 Mile Commentator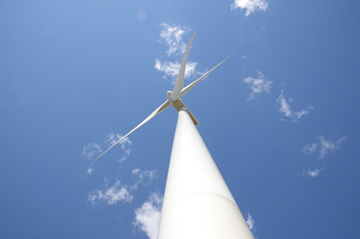 NEWS FILE PHOTO
By Justin Seward
Commentator/Courier
The County of Forty Mile council approved the request of additional land for the 120-megawatt, Enerfin Wind Project near Whitla, after going through two public hearings on Jan. 13.
The project is expected to start construction in 2022 and be in operation by 2023.
"On the first public hearing we did have a couple of gentlemen attend the public meeting," said Steve Wikkerink, county reeve.
"A few concerns were raised again about distance of a turbine to a person's yard and to their buildings— concerns about the noise. The other concern was raised from a rate payer who has land fairly close to the one corner of the project and they're concerned of being too close to some of his irrigation land and again the concern about spray planes being able to work in the area safely."
Council wrote their concerns down and an Enerfin representative was on the call with everyone in the council chamber.
"He assured us that all of their noise mitigation has met the AUC's (Alberta Utility Commission) guidelines," said Wikkerink.
"He did make some notes and they were going to relook at the corner of the project where this one gentleman (is). The concern about the spray plane—they know that's a concern—normally when the spray planes are flying, it cannot be windy. Even if a turbine very close to that land is turning slightly—if they have enough notice—they will potentially be able to shut that turbine down while the spray plane is working in that area."
Council approved the first bylaw of a Wind Energy Facility District Designation for six quarters of land and a second bylaw under the same designation for another quarter of land.