County of Forty Mile enthused with community response to COVID
Posted on January 27, 2021 by 40 Mile Commentator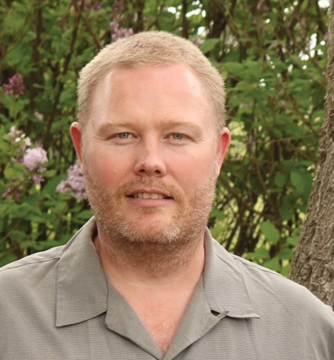 Stewart Payne,
By Justin Seward
Commentator/Courier
The County of Forty Mile's goal has always been to strengthen and support the province's COVID response in effort to curve the viruses case numbers.
"The County's plan is and has always been to support and strengthen Alberta Health Services response to COVID within our boundaries and assist our neighboring municipalities in their efforts,"said Stewart Payne, the county's director of emergency management and COVID coordinator.
"This has been done through education and signage, mask delivery and availability, translation of information, and response to inquiry and incident."
The low density of population has helped in how the county has responded to the world health crisis.
"The low density of our population within the County has helped limit the spread significantly," said Payne.
"However, when positive case numbers arrived and began to rise, our communities responded well to increased efforts to curb and reduce them."
Payne was asked if he has noticed any significant trends that impacted the responses to COVID-19 and his response was, "Because our number of confirmed cases came later and they were relatively low, it took a little more time to see an acceptance of the restrictions and added requirements put in place by the province; but we are pleased to see our community complying to and following the guidance in place."
Challenges faced during the municipal response has been trying to get education across another language and cultural barriers.
"Our local FCSS and other community groups worked closely with Alberta Health Services to create and distribute translated information," he said.
However, while the pandemic has taken a toll on everyone, Payne sees a bright spot moving forward.
"This has been a long emergency which has taken a toll on everyone.  I am beginning to see the 'COVID tired' state has been replaced by a renewed energy with the light at the end of the tunnel," he said.
Payne has certainly learned in his experience in the roll in the past 10 months as the municipality's representative for COVID-related issues,
" A fast, aggressive, response, maintained until the situation is under control is always a good idea.  Education and the support of of the citizens helps move things along much better," he said.
The county currently sits at two cases of COVID-19 as of Jan. 21.