Cypress County Fire Services reminds the public to be cautious around the ice
Posted on January 27, 2021 by 40 Mile Commentator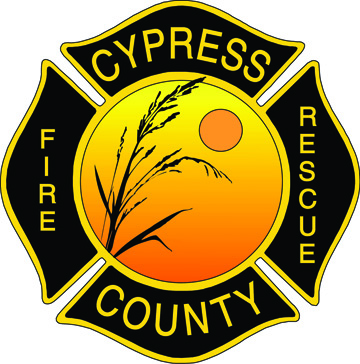 By Justin Seward
Commentator/Courier
The southern region has seen a warmer than normal January and Cypress County Fire Services are asking the public to stay cautious around the ice.
The ice should be a minimum of four inches thick to walk on, at least 12 inches thick to drive on and the thickness for quads and snowmobiles has to be in that six-to-eight-inch range.
In the local area if you have a wind shack, it is recommended to anchor it down with the recent wind the area has been experiencing.
"Any river, creek and moving water, you've got to be extra cautious because it doesn't freeze like standing water does," said John McBain, Cypress County's deputy fire chief.
"With the warmer weather, we all know we have to be more cautious. It does cool off at night—I don't think we've been losing any ice per se—but we haven't been gaining much with our warm daily temperatures."
McBain says people always have to be cautious of the South Saskatchewan River because there will be solid ice in one spot and fast-moving water in another spot.
"Other than that, all of our water within the county would freeze over—all the dugouts, ponds, lakes," he said.
McBain said Cypress County has been quite lucky in the past with ice rescues.
"We've had very few that I can ever remember (of) incidents on ice," he said.
The last ice rescue-related call McBain could remember was in 2015 when the county assisted the County of Forty Mile at Rattlesnake Lake.
He recommends if someone goes out ice fishing to drill some test holes while heading out to make sure there is good depth consistency in the ice.
Additionally, have a good, insulated ice fishing jacket to keep you afloat, ice picks if you have to pull yourself out of the water and do not go alone.
Staying calm is important if you do fall in and try to pull yourself up and away from the water.
Call 9-1-1 if you witness someone falling through the ice and throw them a rope.