Unified efforts needed for both Keystone and COVID
Posted on January 27, 2021 by 40 Mile Commentator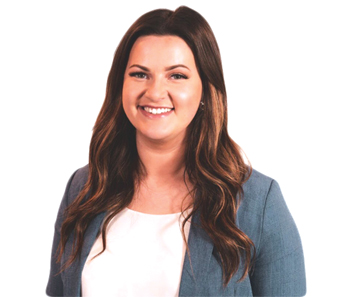 Brooks-Medicine Hat MLA Michaela Frey
The New Year has already presented Albertans with many challenges and troubling news. I know that as your MLA, both myself and my colleagues must work harder than ever to earn the trust of Albertans, hold ourselves accountable to our constituents and steer our province toward a brighter economic future.
Alberta's government is fighting tirelessly to get there by supporting our oil and gas sector and rapidly distributing COVID-19 vaccines. We're doing our part and we expect better from the federal government.
As friends and allies of the United States, we are deeply disturbed that one of President Joe Biden's first actions in office has been to rescind the presidential permit for the Keystone XL pipeline border crossing.
When the previous U.S. administration threatened to rip up NAFTA and impose tariffs on Canadian exports of steel and aluminum, our federal government fought back and reached an agreement that benefited both nations.
Albertan oil workers are proud Canadians who have contributed generously to our national economy for generations and they deserve a federal government that will fight as hard for their jobs as they did for metal workers in Ontario.
Alberta's government is calling on the Canadian government to begin discussions with the Biden administration about energy, the environment and how Keystone XL can operate in this context. If the Biden administration refuses to open the door to a constructive dialogue then the government of Canada must impose trade and economic sanctions to defend our country's vital economic interests.
On vaccinations, we are extremely concerned by the announcement that Pfizer is decreasing the amount of COVID-19 vaccines coming to Canada from its factory in Belgium, with no doses expected to arrive next week and further anticipated reductions in the two weeks following.
As of Jan. 18, 92,315 doses have been administered across our province, making Alberta one of the fastest and most dynamic providers of vaccinations in Canada. But news of delays is yet another setback for the delivery of vaccines to Alberta.
Alberta has already demonstrated that we can lead Canada in vaccine distribution, and this should be cause for optimism for everyone in our province. Once Ottawa secures stable supply of the vaccine, we can begin putting Alberta back on track toward leading Canada in reopening and recovery.
Alberta's UCP government is proud to stand behind Canada's oil and gas sector and is committed to rolling out vaccines as quickly as possible, because we know these are both key factors in the reopening and resurgence of our economy. But we need to see more action from Ottawa for Alberta and all of Canada to succeed in 2021.
Michaela Glasgo is MLA for the Brooks-Medicine Hat constituency. She can be reached at (587) 270-5110 or Brooks.MedicineHat@assembly.ab.ca.