Bow Island council passes 2020 Red Tape Reduction report
Posted on February 3, 2021 by 40 Mile Commentator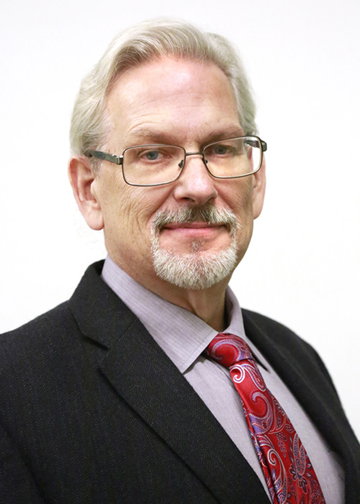 Gordon Reynolds
By Justin Seward
Commentator/Courier
Bow Island Town council passed the 2020 Red Tape Reduction report at its Jan. 25 meeting.
The provincial report template includes municipalities who are entitled to MSP (Municipal Stimulus Program) premiums that are required to reduce Red Tape.
More specifically to the MSP, Red Tape reduction looks at ways of making the process simpler to start a business, taking a streamline approach for processes, shortened timelines for development and subdivision permit approvals and making sure the community is attractive for new investments and tourism.
"We actually have a very streamlined process to start new businesses in Bow Island," said Bow Island Mayor Gordon Reynolds.
"We pointed that out in our report. The biggest change we'll make, will be some virtual online access."
Reynolds said the town does not have a big, long process to get approval for a development permits.
"We've gone so far in some cases in the past, and altering the land-use bylaw for something that would fit and we do those things fairly quickly," he said.
"We just try to be accommodating (and) flexible."
The town has experienced people coming to them in the past to start a new business because of frustrations of the processes elsewhere.
"I think they've been pleasantly surprised that we don't put a lot of road blocks in the way," he said.
Reynolds thought there was some good ideas coming out of the town's report.
Bow Island's plan to reduce red tape on the website include the town will allow access for those people who want to fill out a business license application/ renewals and create a designated section on regulatory requirements to start a business.
Administratively, the town will consider the long-term Alberta economic strategies when updating the town's strategic plan and complete the Asset Management Data Collection project when the FCM grant is received.
As for subdivision applications, the town plans to create and post a Red Tape Reduction Plan for business incentives, investigate options for incentives to purchase and develop property in the airport industrial subdivision and investigate options for tax incentives for commercial development.
Council briefs
Airport rehabilitation project
Council was presented with the final numbers for the airport rehabilitation project.
The project involved a runway resurfacing and lighting replacement.
"It came in slightly under budget—I guess about $90,000 under budget—so close to 10 per cent," said Reynolds.
"The 75 per cent grant that we received is based on what we actually spend. So, a majority of that savings comes off the grant and so we still realize a small savings out of that."
The total cost for the project was $ 868,330.33 and was anticipated at $ 961,313.
Annual fire call report
The annual Bow Island Fire department was distributed for council's viewing.
Firefighters responded to 49 calls in 2020.
"When you look at the call volumes, it was obviously a little quieter year," said Reynolds.
"The fire chief and captain spent a lot of time on training this past year. They've done some reorganizing and changed out some equipment, they've built a new smokehouse for training and did some renovations on the fire hall. They've kept quite busy and they've conducted everything in accordance with the COVID guidelines."
Reynolds said, "I'd say overall, a really successful year, and fortunately there weren't a great number of serious incidents for them to respond to."
Arena
Council decided to wait a couple more weeks before deciding whether or not to shut down the ice plant and removing the ice from the Servus Community Arena.
"We've lost about $10,000 in income over the last two months," said Reynolds.
"But that will be mitigated somewhat by reduced expenses."
The arena has been inactive since the provincial government announced the shutdown of recreation facilities back in November due to the increased cases of COVID at the time and have not opened since.