Motz launches annual survey prior to federal budget
Posted on February 3, 2021 by 40 Mile Commentator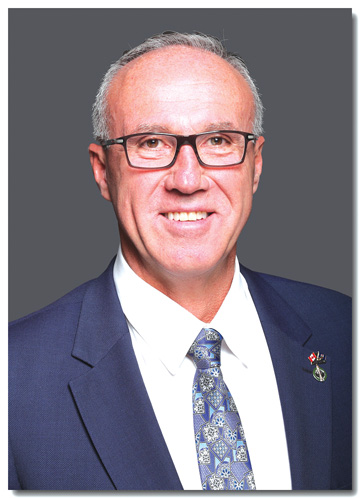 MP Glen Motz Ottawa, Ontario, on 18 October, 2017. © HOC-CDC Credit: Christian Diotte, House of Commons Photo Services
Glen Motz, Member of Parliament for Medicine Hat-Cardston-Warner launched his third annual Budget surveys in an effort to bring constituents' views to Ottawa. There are three survey streams designed to gather specific information. One for municipal leaders to better understand what communities need; one targeting business owners and the unique challenges they face; and one for individual constituents to provide input.
"Ottawa needs to hear how COVID and other policy decisions by the federal government have impacted our communities, families, workers and small businesses," MP Motz said. "The federal Liberals are hurting hard working families, famers, energy workers and small businesses. These surveys will allow me to bring real, first-hand feedback to Ottawa – but I will need your input to do it," he said.
The short surveys are intended to get a clear picture of how people in the riding are impacted by taxes, debt, COVID programs and policies, as well as what is needed for small businesses, families and municipalities to move forward in restoring jobs and our economy.
Residents of Medicine Hat-Cardston-Warner are encouraged to take the survey that applies to them:
Businesses – https://www.surveymonkey.com/r/Motz2021Biz
Individuals – https://www.surveymonkey.com/r/MOTZBudget2021
Or visit http://www.glenmotzmp.com.
Municipality surveys will be emailed directly to mayors, councils and reeves to collect responses.
The deadline to submit the surveys is Feb. 16.