County FCSS drops Meals on Wheels program discussions, for now
Posted on February 9, 2021 by 40 Mile Commentator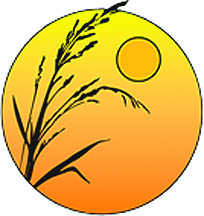 By Justin Seward
Commentator/Courier
Cypress County Family and Community Support Services' (FCSS) board met on Feb. 2 and decided not to proceed with a Meals on Wheels program.
It was recently that an Irvine resident inquired about the County starting a Meals on Wheels program for the hamlet and other parts of the county.
The resident indicated that there are seniors and residents in Irvine who are disabled, disadvantaged and face other health challenges and are unable to prepare meals for themselves.
"I did a little bit of research on one of the other programs (Redcliff's) that's being run in the area by another jurisdiction and kind of presented that to the board (and) how they operate," said Jeffrey Dowling, Cypress County FCSS's director.
"I guess the issue all along with Cypress County is that because we're so large geographically and our hamlets are so spread out, there's a logistics challenge in trying to provide the meals to serve the residents in the various hamlets. Certainly, the FCSS board I think sees value in trying to accommodate or provide services to people, whether they're elderly or have challenges physically or whatever the circumstances are that would make them eligible for receiving Meals on Wheels."
The board factored in not having the restaurants in some of the hamlets or the private groups and organizations and volunteer groups that would be committed to prepare the meal and finding people to distribute those meals within the various hamlets into their decision
"They took it into consideration and not to say that they can't come back and revisit that in the future, but for now I guess they took it all into consideration and parked it for the time being," he said.
There have been inquires over the past couple of years from Suffield, Schuler, Seven Persons and Walsh.
Dowling recommends to those that need assistance to reach out to other community members who might be able to provide one-on-one service.