Heart and Stroke goes virtual with annual canvassing campaign
Posted on February 9, 2021 by 40 Mile Commentator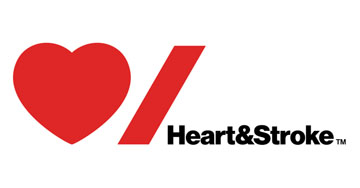 By Stan Ashbee
Alta. Newspaper Group
For over 60 years Heart Month has been recognized in Alberta, as a caring and helpful reminder to look after your health and to raise awareness about vital information, such as the signs of heart attack. Since the Heart and Stroke Foundation was first created, the organization has had wonderful volunteers across the province, and across Canada, who have gone door-to-door to raise funds to support research.
This year, for the first time— with the current COVID-19 pandemic, the foundation is unable to connect with people on their doorsteps, so the Heart Month campaign will be all online. Southern Albertans can acquire more information or join the foundation's Online Canvass Team by visiting heartandstroke.ca/help.
According to the foundation, 95 per cent of the funds raised are through donations, and this generosity has enabled the foundation to fund research excellence across the country. The foundation is currently funding 39 research projects in Alberta, including the work of Dr. Richard Larouche at the University of Lethbridge. "His study is focused on finding solutions to help children lead healthier lives and reduce their risk of heart disease and stroke later in life," the foundation stated.
"It's definitely a unique Heart Month," said Samantha Berscht, Heart and Stroke director, Health Policy and Systems for Alberta and NWT, adding the foundation is celebrating its longevity, while pivoting its classic door-to-door campaign to a virtual campaign. "And just looking at new ways of fundraising and bringing information to Albertans about their heart health, encouraging those kinds of conversations and highlighting the work going on in this province."
With this year's virtual fundraising campaign underway, Berscht noted, the foundation wanted to protect its donors and volunteers. Berscht would also like to thank southern Albertans for their heart-felt generosity. "Heart and Stroke, like all other health charities in Alberta, have been affected by COVID. Our donations have been impacted and we've had to pivot very quickly to online activities and get creative in how we're getting the messaging out."
"People have been great — really receptive, understanding and still donating," said Berscht, adding southern Albertans continue to recognize the importance of heart disease and stroke, as they still remain global killers and leading causes of death in Canada. "And working really hard, so we can continue to fund lifesaving research."
Though there isn't a central theme to this year's Heart Month campaign, Berscht pointed out the message is to learn the symptoms of a heart attack and stay aware heart attacks and strokes are still medical emergencies, even during a pandemic.
"We all hear about the burden on the health care system, being careful, staying home and all those things that are still important — but, recognizing these things are still medical emergencies, knowing the signs and symptoms of heart attacks and strokes and getting there for emergency care, if you need it, is still incredibly important during a pandemic," Berscht explained.
According to Berscht, the funds raised were used to fund the first two cardiovascular researchers in Canada at the University of Alberta, which included the first heart transplant and pediatric work. That initial funding in the late-1950s was really what began decades of innovative and lifesaving research in the heart and stroke field.