*UPDATE* Redcliff RCMP find information needed in shooting and dispersal of Walsh-area cow
Posted on February 11, 2021 by 40 Mile Commentator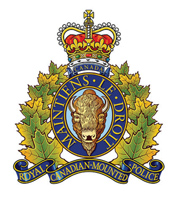 Submitted
Redcliff RCMP received the information they needed on Feb. 12 in regards to a shooting and dispersal of a Walsh-area cow over the last couple of months.
It was determined there was no criminal activity involved.
The update came a day after police were asking anyone with information regarding the shooting and dispersal of a cow in the Walsh area over the past couple of months.
If anyone has any unreported suspicious activity involving this cow or other cattle in the area, please call Redcliff RCMP at (403) 548-2288.
As always please remain vigilant for any suspicious activity and if you do see anything please report it as soon as possible. Good details to write down or take photos of include: make/model/colour of vehicle, license plate, location, date and time, any identifying features of the individual's clothing or person. DO not put yourself in danger to get this information and do not pursue a person or vehicle.