Redcliff to host a Let's Chat Program at the library
Posted on February 16, 2021 by 40 Mile Commentator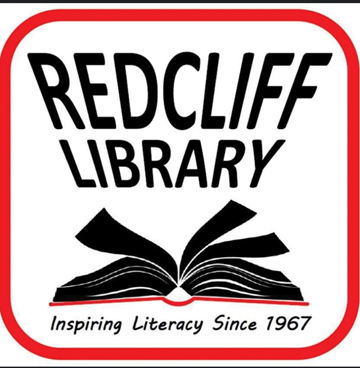 Redcliff library Facebook photo
The Redcliff Public Library in conjunction with the Redcliff FCSS began hosting a Let's Chat Program outside of the library on Feb. 16.
The program is meant for families, youth, seniors and adults to pull up a lawn chair around a fire pit and enjoy hot chocolate or coffee while having a chat and learning about possible resources and programs offered.
"In these COVID times, the community faces different challenges for parents, families, children, seniors, youth and adults," said Gabriela Carreon, a Medicine Hat College Social Worker practicum student who is hosting the program.
"We are restricted from interacting and connecting with other people. In the Let's Chat Program, we want to bring the space and warm environment -literally speaking- because it is an outside activity; to connect, chat or offer resources if needed. After all, relationships are part of our fundamental well-being. It is important to be aware of the physical and psychological problems that can arise in challenging situations—for example, mental disorders like depression and anxiety."
Carreon added one of hergoals is to offer a place during these COVID times where peopleare not alone
The knowledge she wants to bring to the program is the importance of mental health in all life stages.
"It is also crucial to understand topics like self-awareness, self-care, and mental health," she said.
"Sometimes people can have some signs or symptoms that usually let them pass unnoticeable because we are sometimes caring for other people, and we left ourselves to last."
She will also have story telling and different activities for the kids to help them learn the importance of mental health.
For the adults, seniors and youth, there will be different information or topics to a chat about in terms of improving their quality of life.
Beginning on Feb. 16, the Let's Chat Program will be hosted on Tuesdays from 11 a.m. to 1 p.m. and Wednesdays from 3 p.m. to 5 p.m. outside of the library at the fire pit.
People must book their space at least one day in advance by calling the Redcliff Public Library at (403) 548-3335.
Attendees will be required wear a face mask and bring their lawn chairs and blankets if needed.
The initiative began last year when the previous practicum implemented it as a part of the coffee program at the library.
When Carreon took over she changed the name to include all ages.