County council approved key priorities list for Recreation Master Plan
Posted on February 23, 2021 by 40 Mile Commentator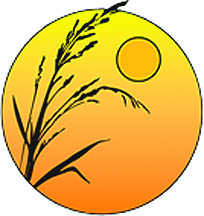 By Justin Seward
Commentator/Courier
Cypress County council approved the key priorities listfor the Recreation Master Plan (RMP)at their Feb. 17 meeting.
County administration identified the top five operating and capital priorities that will be undertaken in either short term or the next five years.
The priorities will come back to council in the budgetary process.
Operational priorities include developing maintenance standards for parks, adopting the administrative roles for the service delivery for recreation and parks, increasing administrative support for volunteer organizations through policy development, promoting volunteer opportunities through the county website and improve communications and promote a healthy lifestyle.
Capital priorities include Irvine Library feasibility study ($75,000),the facilitation of campground improvements ($55,000), identifying and upgrading current community parks and playgrounds ($75,000), a life cycle report on County owned community association facilities ($75,000) and undertake major components identified in the Irvine Ag Complex's engineering report ($250,000).
"Some may or may not be approved and will also depend on the council that is elected at the time," said John Belanger, the county's director of corporate services.
"The next council may have a different take on recreation implementation. however, the County now has a document that provides guidance based on public consultation, best practices and trends for the future."
MOST grant
Council voted to allocate $82,500 to the Irvine and District Community Association for the reopening of the Irvine Complex with funds coming from the Municipal Operating Support Transfer (MOST).
Council also approved to allocate $20,400 to the Elkwater Community Association for the loss of rental revenue from the same grant.
Seven Persons Hall
Deputy Reeve Richard Oster gave an update on the Seven Persons Hall to council.
"When we had that first big snow storm—it was kind of a building design fault," said Oster.
"The snow came up through the eavestrough and got inside the building, the ceiling then was leaking. It was turned over to the insurance adjusters and they agreed on the ceiling but not the work to prevent it from happening again. Then when they opened up the ceiling, it's a double drywall, there was a lot of mold in there. They sealed the auditorium back up again and they brought in a company that was going to test mold and see if it was the really dangerous stuff or just a common mold."
John Belanger, the county's director of corporate services was checking into whether or not the mold check is covered.