Lantic Sugar says Taber operations should return to normal this year
Posted on February 23, 2021 by 40 Mile Commentator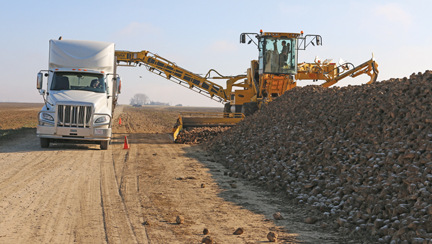 Alta. Newspaper Group
Lantic Sugar expects operations at its Taber sugar beet plant to return to normal output in 2021, but could incur higher production costs as it adheres to pandemic safety protocols.
The statement was part of the company's recent first-quarter earnings release.
Through the company's entire production network, sales volume increased 1.1 per cent in late 2020, as consumer demand rose to more than offset drops in the food service industry.
Volumes also rose, as the company met new export quotas of beet sugar sales to the United States under the Canada-U.S.-Mexico trade agreement that came into effect last summer.
That will involve 14,600 tonnes in 2021 from the Taber facility, where the company expects a return to "normal operating conditions" following a near 50 per cent crop loss from an early freeze up in late 2019.