Council determines length for retention and disposition of meeting recordings
Posted on March 9, 2021 by 40 Mile Commentator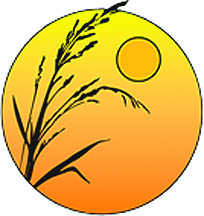 By Justin Seward
Commentator/Courier
Cypress County council discussed a draft amendment to the Records Retention Bylaw at the March 2 council meeting.
Administration wanted to know council's position on the retention and final disposition of digital recordings of council meetings.
"My recommendation with the retention is we go one or two years," said Coun. Robin Kurpjuweit.
"I'm OK with not having a long time. But I would like to see that final disposition as archived. For my own sake, I know that it would be valuable for me, whether I'm here again next year or not, I would love to be able to have the opportunity to go back and see how conversation was— I dig that kind of thing."
County Chief Administrative Officer Tarolyn Aaserud said commonly after seven years records are destroyed unless it's deemed a permanent record.
Kurpjuweit asked Aaserud since the county does not have a policy, when are the recordings destroyed or if they are destroyed because he believed her comment in previous discussions was that it was at administration's discretion whether or not it was something worth reviewing at that point.
"In our previous conversations, there was no policy to determine if someone can review the video," said Aaserud.
"That's why we need to bring this forth to make it black and white, so that we can determine if it's to be archived (and) how is it to be held in custody of the organization."
Coun. Michelle McKenzie did not agree that recordings should exist and councillors should answer concerns.
"We only started to videotape these meetings because of COVID—that's why we don't have anything before," she said.
"We have minutes that are written down that are kept forever and ever. If somebody has a question or something about it, then that's our responsibility as a councillor to answer them— they should phone us. I don't like the whole idea of this being kept at all."
Council approved the motion to have a digital format retained for two years and destroyed after six years.
The motion comes after Kurpjuweit's request at the Feb. 17 meeting to come back with recommended amendments to existing bylaws or policies to allow for video recordings of council meetings to be posted online via the County's YouTube Channel.