South rural communities seek to curb idea of provincial police force
Posted on March 17, 2021 by 40 Mile Commentator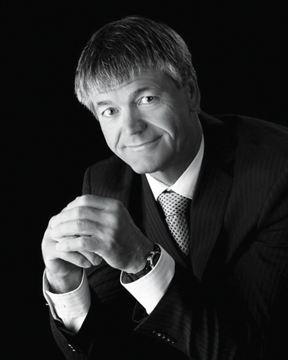 Redcliff Mayor Dwight Kilpatrick
By Collin Gallant
Alta. Newspaper Group
Rural municipalities in southern Alberta are soliciting support to shelve the idea of creating a provincial police force as they submit local policing information for a provincial study.
That issue, outlined in the Fair Deal Report, could be put to a province-wide referendum next fall, but this week municipal governments in southeast Alberta said they will develop their positions.
A letter from the Municipality of the Crowsnest Pass, circulated to other councils this month, tells Alberta Justice Minister Kayce Madu that it feels the RCMP serves the community well and that added costs of an Alberta service aren't justified.
It states that just two-thirds support for the idea in the Fair Deal submission and consultations doesn't provide a mandate to move forward.
"We do not understand why the province would forge ahead with this process," reads the letter signed by Crowsnest Pass Mayor Blair Painter. "The staggering cost to implement an initiative of this nature should be enough of a deterrent to even consider proceeding.
"Municipalities across this province are struggling to determine how they will absorb the costs for the existing Police Funding Model and should not be expected to consider facing additional expenses for an initiative that is unwanted and appears to have no ceiling where potential costs are concerned."
That has been sent to other cities, towns and counties that rely on a contract with the RCMP for policing, including the towns of Redcliff and Bow Island.
A study of how a transition would take place, done by Price Waterhouse Coopers, is due in late April.
Redcliff Mayor Dwight Kilpatrick said his council received and complied with requests for local costs from the Alberta Justice, but hasn't taken a strong stance.
He said more information about the operational and financial implications is needed. The town already pays about $800,000 per year for police, and with 5,600 residents, is above a cutoff where the province pays most of the town's costs.
"Redcliff has always covered the cost of our own policing," he said. "We're generally happy with the RCMP, but haven't taken a really strong stand.
"There are some unknowns (with developing a provincial force) that we might not be looking forward to in the next few years when we already know that (budgets will) be tight."
The Alberta Urban Municipalities Association and Rural Municipalities Association is now also surveying members about the potential change.
The government has signalled the issue could go to a provincial referendum next October. If it proceeds, the province is required to give two years notice to break the contract with the RCMP.
Bow Island council, which received the Crowsnest Pass letter on Monday, is also deciding where to stand on the issue.
"It's a very important issue and there are some strong feelings about it," said Mayor Gordon Reynolds. "We'll see what the sides are and discuss it again (as a council) in two weeks."
Policing costs in the town of 2,000 residents are already set to increase to $113,000 per year in 2024.
In late 2019 the province announced new rural crime prevention measures that added officers, but will also shift costs onto local governments.
Their share rises to 30 per cent of staffing costs over four years in the deal that will be renegotiated in 2025.
Specific costs for Cypress County rise from $316,000 in 2020 to $951,000 in 2024, when annual costs will be three times higher as well in Newell ($859,000 total in 2024), Forty Mile ($258,000) the MD of Taber ($583,000) and the Special Areas ($673,000).