Redcliff RCMP looking for community input on policing priorities
Posted on March 24, 2021 by 40 Mile Commentator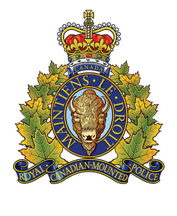 By Justin Seward
Commenatator/Courier
Redcliff RCMP is looking for the public's input on what is important in policing as a part of their annual goals and priorities plan.
Redcliff RCMP Staff Sgt. Sean Maxwell put a call out a couple of weeks on the Everything Redcliff Facebook for the public response.
"This year we were looking at it from a standpoint of talking to actual residents and unfortunately given the pandemic, it's really tough to do face-to-face meetings still," said Maxwell.
"I felt trying on social media would be a good way of doing it. What I did (a couple of) weeks ago, I had the administrator of the Everything Redcliff Facebook page post about this and it was very much appreciated."
Maxwell says the two highest responses are visibility and traffic enforcement, while other things are dealing with proactive patrols or property crimes.
"Sometimes it's getting to know the kids and work with groups in town. Youth ends up being a large portion of that as well," he said.
Maxwell added, "I think it makes people involved in the decision-making process. Everybody wants a say in what they're doing."
Community members can comment on the Everything Redcliff Facebook post or email their feedback to sean.w.maxwell@rcmp-grc.gc.ca by the end of the month.
There have been 159 comments on the Facebook post as of March 15.