County to send letter to province on Highway 41concerns
Posted on March 30, 2021 by 40 Mile Commentator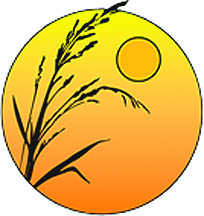 By Justin Seward
Commentator/Courier
Cypress County will send a letter to the Alberta Government about safety concerns pertaining to Highway 41 south as per council's vote on March 23.
"Most of us have drove down there pulling a holiday trailer and it's scary as hell," said Coun. Shane Hok.
"It's a really narrow road and it's just about out of standard now when you want to paint the lines … It's a dangerous highway. I know of some people over on the Saskatchewan side don't even want to send kids there on the school bus for skiing, they're worried about the road in the winter time. I know some locals won't let their kids drive on it to town; they'll make them drive on a gravel road instead of Highway 41. I think it's time we address (it)and get the minister involved (and) let him know it's a really poor piece of highway going up to a year-round resort."
Coun. Ernest Mudie agreed with Hok.
"I agreed with most of what you said," said Mudie.
"I live south of Elkwater and I religiously along with most people from my country take the Eagle Butte (Road) to Medicine Hat because after you drive down the Eagle Butte (and) you drive down Highway 41, and you go 'I remember why I don't drive on this road.'"
Mudie said unfortunately there are a lot of ratepayers that are forced to do that.
"We'll send him (Minister Ric McIver) a letter. It be nice if the minister could drive down without shocks in his car, "he said.
The County was hoping to send a letter this week.
Briefs:
Township Road 120 improvements
County council voted to go with option one for the Township Road 120 pavement and rehabilitation improvements at the council meeting.
The option will see the municipality go with an estimated approved budget of $7.8 million and increase the budget by $2.6 million to include the .88 kilometres paving of Range Road 61A and 2.8 kilometres of Range Road 63.
All of Township Road 120 will receive a lift for the first time in 23 years.
The project is expected to be completed later in 2021.
Records Retention Bylaw
Council passed all three readings of the amended Records Retention Bylaw where digital council meeting recordings will be on the website for two years and six years total before being destroyed.
Elkwater snow removal
Mudie brought forward the discussion of who should take charge of snowplowing in Elkwater.
"What I would see is I'd like us to be in charge," said Mudie.
"Like take the responsibility that we make sure those streets get plowed. Whether we get Volker Stevin to do it, we do it, Parks or an operation of all of them,so the residents have somebody to talk to. They are our taxpayers and they're probably the only hamlet snowed in for two to three days. Then It's safety thing— you're not going to get an ambulance in there."
Chief Administrative Officer Tarolyn Aaserud said the County would have to enter into a blanket agreement with Alberta Parks.
"They've (Volker) reduced it now to do what they call a business loop and the rest of you are on your own," said Mudie.
"Parks bought a one-ton truck (and) depending whether they have staff there and if it's a long weekend, they don't work. The ratepayers have no way of contacting Parks for the plowing. I know last year they had snow in there for three or four days."
The County will meet with Peter Swain, south regional director for Ministry of Environment and Parks, to discuss the snow plowing issue.