Flooding risks low in the County of Forty Mile
Posted on April 6, 2021 by 40 Mile Commentator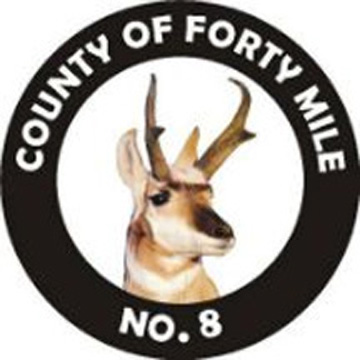 By Justin Seward
Commentator/Courier
Snowpack measurements in local river basins have shown little risk for flooding in the area.
Measurements in early March showed the Oldman River basin at much below average to above average for this time of year.
The Bow River basin showed headwaters were more consistent, resulting in either above average or much above average.
"Snowpack in both basins is below the snowpack measurements taken at the same time of year in 2020," said Jason Penner, a communications advisor for Alberta Environment and Parks.
"It's also important to note that riverine flooding along the Bow, Oldman and South Saskatchewan Rivers in southern Alberta is mainly caused by heavy rainstorms upstream, not melting snowpack."
Penner says the mountains will continue to accumulate snow for the next four to six weeks with melting expected to at higher elevation in May and June.
"Prior to the storm on Monday (March 29), the southern Alberta plains had been
snow free since the end of February," said Penner.
"Soil moisture was modelled by Alberta Agriculture and Forestry on March 15, 2021 and found to be generally below normal. There is no expected flooding related to spring runoff in 40-Mile County or the surrounding areas."
AEP saw both Cypress County and 40-Mile County's tributary stream levels at normal or below for early spring.