Recreation needs assessment reveals a variety of opportunities for region
Posted on April 6, 2021 by 40 Mile Commentator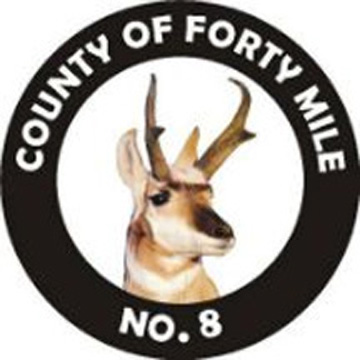 Jason Simituk of Quantum Recreation presented the results of the Forty Mile Region's recreation needs assessment through a virtual town hall on March 25.
Of those that were surveyed, 78 per cent of the residents felt recreation was important in the region while 83 per cent overall are satisfied with recreation facilities and services.
Numbers were based on over 2,000 residents surveyed, where 68 per cent of the response were from the statistically reliable community household phone survey, 28 per cent were from a community household online survey (roughly 461 residents), three per cent (15 groups) from the user groups online survey and one per cent(five attendees) from the focus group attendees.
The assessment was broken down into a SWOT (Strength, Weakness, Opportunities, and Threat) Analysis for all three municipalities of Bow Island, County of Forty Mile and Foremost combined.
Strengths in the region included corporate structures, councils and staff's passion for recreation, the unique population, growth rate, recreation facility locations and their capacities,tax rate and drop-in programming cost.
Weaknesses found in the assessment included policies, procedures and training of staff, limited facility usage data, long range and regional planning, a return plan for facilities, smaller aging facilities, funding for groups, programs and services, youth programming and volunteer burnout.
Opportunities discovered included the community passion for recreation, population density, outdoor pursuits, funding sources, taxpayer impact to operate facilities, variety of stakeholders and a dedicated volunteer base.
Threats factors were COVID-19, population growth, region size, funding for municipalities, diversification of mill rate and economic downturn.
" A vision was created that sort of speaks to the region and what the needs are of the region," said Simituk.
"What the vision said was our communities offer sustainable recreation and parks opportunities for everyone to be active and come together to enhance their physical and mental well-being. The communities are looking to offer sustainable recreation, they're looking at a diverse amount of park opportunities for everyone to be active, so get out and do something. Also to come together—meaning special events—they're a part of the community, region, things like that. Lastly, to enhance our physical and mental well-being. As we learned through COVID, we know the idea of being sheltered in a place hasn't been good for the well-being and the mental side of things."
Activities that resident enjoy the most are swimming, camping, golf, ball diamonds, walking, rodeo, volleyball, fitness, curling and hockey/skating.
Another key finding was that people were travelling over 51 kilometres for recreation.
"What that means is technically you can look at the region and you start drawing some lines to things," he said.
"I believe it's based on you have a major centre that is Medicine Hat that we found out through some of the verbatims and some of the discussions that we had that people are driving to. But just how spread out your county is—people are driving all over the place. We also learned that people from other counties that are using things like pickleball, (and) are coming from Cypress County and come hang out at pickleball because it's the only indoor place to play within a 51 to 70-kilometre radius."
Quantam Recreation asked about organizations.
"This is a key thing and really drives home the idea of the heart of the community and making sure community associations were felt," he said.
"So ways that they kind of needed help is that they wanted access to more funding'—both internal and external. What that meant is either the region providing more funding to them or the ability to actually access more grants by having help to write them. The other thing was online booking of facilities. What we heard that facilities aren't being utilized and people don't realize facilities are there."
Findings also revealed there was a strong sense of community but the average age of a board member is 55 plus.
"(It's) a little concerning when you look at volunteer stats for the rest of the province," he said.
"It is a little bit older but looking at a majority of it being 55 plus is a little concerning on that one."
Lastly, based on the online survey—which does not represent the whole community—65 per cent said they wanted to participate in more volunteer opportunities.
The question was asked about what did Quantam find unique about the area and should be celebrated as a region.
"I think number one, the key unique thing that came from the region is the amount of volunteerism that you have," he said.
"The volunteer commitment and the community has for recreation is phenomenal. There's other ones who always look to the region to fund everything. But a lot of the people we chatted with were actually boots on the ground fixing things, and they built, and they knew exactly who hammered in what nail. You should really celebrate that."
Other findings in the study included the beauty of the region with the Redrock Coulee park and river access for outdoor pursuits.
All three councils met on March 30 to discuss how they want to move forward with some of the recommendations.