Bob Wilkie of I Got Mind hosting webinars with MHC to discuss trauma, loss and grief
Posted on April 13, 2021 by 40 Mile Commentator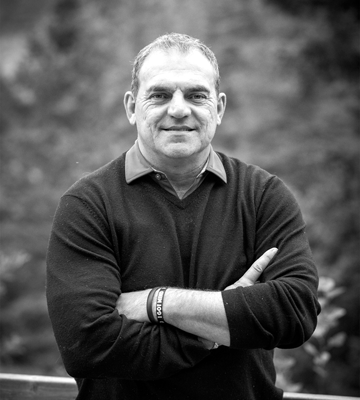 Photo submitted Bob Wilkie, president of IGM and mental performance coach for the Medicine Hat Tigers, is hosting two webinar conversations on Zoom in partnership with Medicine Hat College to discuss topics of trauma, loss and grief.
By Kellen Taniguchi
Southern Alberta Newspapers
Medicine Hat College, on behalf of the Brandon Niwa Legacy Fund, is partnering with I Got Mind to host two Zoom webinar sessions around the topics of trauma, loss and grief.
The first session was held on April 12 beginning with Bob Wilkie, president of IGM, sharing his personal experience of the 1986 Swift Current Broncos bus crash and his involvement with the Humboldt Broncos tragedy in 2018. Wilkie says it was important for him to bring these conversations to the Hat. The second session is April 19 discussing topics of grief and loss.
"I've been a part of the Medicine Hat Tigers for the last eight years and working with all the coaches and players, I've just gotten to know the community so well," he said. "This most recent series of unfortunate incidents sparked some conversation between some of the people that I've met and they asked if we could help. My team here, with the psychologists and mental health clinicians and people with some valuable life experience, we just thought it was a great fit."
Wilkie says they are encouraging as many people as possible to join the Zoom webinar because the information is valuable and helpful, especially considering everything that's gone on in the world this past year. IGM usually gathers in person for these conversations, but Wilkie says it's still important to have these presentations and this year they are just a click away.
"Now, more than ever, people have been thrown into chaos. Just not knowing things and having life throw its curve balls every day," he said. " … I just learned when we can all get together and have conversations, that makes a difference. It allows the community to feel better and move forward."
MHC is also encouraging people to join the conversation on the next couple of Mondays, and Jennifer Kerslake, MHC's director of community engagement, believes it will benefit everyone who participates.
"I think the more educated we are around mental health, the more we tend to be aware of our own personal circumstances, as well as being empathetic and compassionate to those around us," she said. " … this is really an educational opportunity for anybody and everybody within our region."
Kerslake says support sessions are being held at 7 p.m. on the Tuesday following each webinar for anyone with further questions, or interest in continued discussions on presentation topics.
"If you attend the webinar and think, 'I still have some more questions. I really think this is hitting home for me or somebody I care about,' then we strongly encourage people to access the second Zoom event as well. It's much more personalized, a confidential environment and you have the ability to actually have access to clinical professionals," said Kerslake.
Guest speakers for the two webinars also include Tigers head coach Willie Desjardins, Calgary Flames amateur scout Darren Kruger and former NHL goalie Clint Malarchuk.
Anyone who wants to register for any of the seminars can go to http://www.igotmind.ca/medicine-hat-wellness-initiative/ to register.