Alberta providing more business relief
Posted on April 21, 2021 by 40 Mile Commentator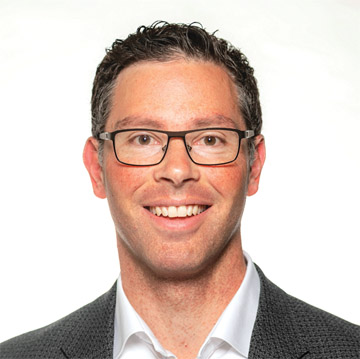 Photo courtesy of www.assembly.ab.ca Alberta Minister of Jobs Economy and Innovation Doug Schweitzer.
The Alberta government is now offering another payment to small businesses as a result of the latest health measure orders.
Small businesses will be entitled to a payment of $10,000 from the Small and Medium Enterprise Grant.
"We'll continue to be there to support small businesses that we've asked to make sacrifices to help keep us safe during this pandemic. Alberta's economy relies on the successful recovery of small businesses and we'll be there to support them to get to the other side of this pandemic," said Doug Schweitzer, Minister of Jobs, Economy and Innovation.
Small businesses will be able to apply for the payment in the second half of April.
The additional payment will be available to new businesses that began operating between March 1, 2020 and March 31, 2021.
Addtionally, hotels, taxis and ride sharing serviceswill be entitled.
"Not being able to qualify for relief programs was a major frustration we heard from operators who started ventures during the early days of the pandemic. This is a much-needed program to provide some assistance for SMEs that are doing their part to stem the tide of our current pandemic," said Ken Kobly, president and CEO, Alberta Chambers of Commerce.
There has been nearly 50,000 applicants that have taken advantage of the relaunch grant program, bringing the cost of the program to $500 million.
Small businesses that have qualified for all three rounds of funding will have now accumulated $30,000.
Applications will be opened until May 31.
Quick facts
• Applications for the additional $10,000 payment will open in the second half of April for any organization that meets the eligibility criteria.
– Applications received before the previous program closure on March 31 will continue to be processed.
– Companies that did not apply under the first run of SMERG will not be able to apply for the initial payments – only the new $10,000 payment.
– Money received under SMERG does not need to be repaid.
• Small and medium enterprises are an important part of Alberta's economy, accounting for more than 99 per cent of all businesses and nearly 55 per cent of all employment.
• As of April 6, Alberta's government has provided more than $451 million to more than 39,000 small businesses through the Small and Medium Enterprise Relaunch Grant.
• Alberta's government has provided billions of dollars in supports to job creators since the start of the COVID-19 pandemic, including:
– Deferring corporate income tax collection for six months, providing $1.5 billion in relief.
– Deferring education property taxes and freezing the rate at 2019 levels.
– Deferring WCB premiums and paying 50 per cent of them for small and medium businesses, saving them $350 million.
– Providing a 90-day deferral for utility payments last spring.
– Banning commercial evictions, rent increases and late fees for commercial tenants.
• Additional supports for businesses are available through the federal government.