County council decides on no changes to fire permits
Posted on April 21, 2021 by 40 Mile Commentator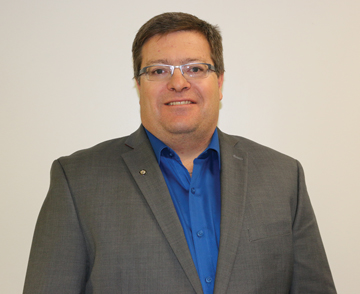 Steve Wikkerink
By Justin Seward
Commentator/Courier
County of Forty Mile's fire chief Dustin McGarry and councillors had a discussion on whether or not to change the length of time on fire permits at council's April 14 meeting.
As it stands, fire permits are in effect from April 1 to the end of October.
"We talked about whether we wanted to go to year-round fire permits and we decided to leave it as is," said Steve Wikkerink, county reeve.
"And if we get a dry month during the winter—doesn't matter what month it is—if we have to put a ban on, we'll put on a ban on."
Wikkerink said council felt it was better off to leave as is because a lot of the rate payers are getting used to it that you need a fire permit during the summer and during the winter you don't need a fire permit.
However, Wikkerink does see the fire chief's concern in the sense that there is no need of fire permits during the winter.
An additional concern is if a person is burning their wood pile and a neighbour sees the fire and they happen to phone if for a fire call and you still get the fire department coming out, that the volunteer's time is being wasted.
"You're running out fire equipment out there when it's not necessary," he said.
"It is still nice that the local fire departments know if you are going to burn during the winter, that they still know about it. But you don't really want to have to have permits all year."
Council briefs:
Road bans
County road bans are still in effect until at least April 21.
"Everything south of Forty Mile coulee are dry and hard—the roads are good there," said Wikkerink.
"We probably could lift the road ban. But we have a lot of soft spots up north in the irrigation areas. Yeah, some guys are farming, but it doesn't seem like it's has kicked in to full gear yet."
Council decided to leave the road bans on for one more week (starting on April 14) and the weather was monitored over the weekend to see if there was any moisture or not.
Moisture will keep the roads softer longer.
"But at the same time, we've got to move on with farming, Capital Power wants to do some work, our county guys have to go to work," he said.
A decision was expected to be made Tuesday on whether or not the road ban would be lifted.
Burdett roads
Burdett's Centre Street is crumbling, especially in front of the fire hall.
"From the fire hall over to the post office, right in that street, is really bad," said Wikkerink.
"That's the main street going into Burdett. Public works said that as soon as the streets around it get hard enough, we can bring our equipment into the hamlet, then we can dig out that part of the street, get rid of the muck, lay some filter cloth and bring in some other materials."
Public works will get there as soon they can to fix the road.