County of Forty Mile fire conditions changing day to day
Posted on April 27, 2021 by 40 Mile Commentator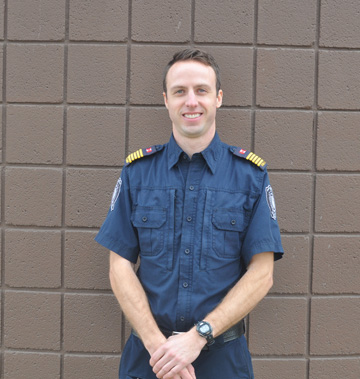 Commentator/Courier File Photo County of Forty Mile fire chief Dustin McGarry wants the public to be more vigilant as condition become dryer.
By Justin Seward
Commentator/Courier
County of Forty Mile Fire Chief Dustin McGarry says the fire conditions are changing day to day.
"One day we have fire hazards, the next day we have snow, the next day we have wind, the next day we have rain," he said.
"So, conditions change day to day. But just because we have rain today, doesn't mean we can't have a fire tomorrow or the next day. We do have a lot of dead, dry grass throughout the whole county. With the winds that we're experiencing, that really dries out the fuel quite quickly and can make rain dissipate quite quickly and we could be into extreme fire hazards quite easily.
The County has been on multiple fire hazards status this spring with the way conditions have been.
County firefighters have not been called out to a wildfire yet this year.
"We have been very fortunate in that regard," he said.
McGarry said one of the largest factors for the county in regard to fire danger is wind.
"So, ensuring that if you are going to burn your burn barrels, your fire pit, whatever is, that we always recommend that winds are a maximum of 15 kilometres an hour," he said.
The second factor is to find a way to safely extinguish your fire if it were to get out of control.
McGarry suggests having some water on hand and a pump hose.
Thirdly, if a fire a gets out of control, call 9-1-1 immediately.
"I believe most residents in the county are very cautious regarding fire," he said.
With seeding season underway, the biggest hazard that farmers have to be on the lookout for is going to and from the field.
Farmers should make sure they have done annual maintenance on their equipment and that will avoid a wheel.