Holy Spirit Catholic School Division will not support K-6 curriculum pilot next year
Posted on April 27, 2021 by 40 Mile Commentator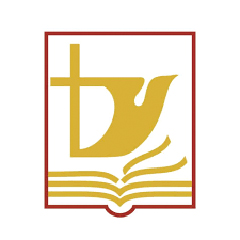 By Justin Seward
Commentator/Courier
Holy Spirit Catholic School Division, which includes St. Michael's School in Bow Island, after going through the draft K-6 curriculum that was announced by the province at the end March will not be supporting the pilot this fall.
The draft curriculum includes a focus on literacy, numeracy, citizenship and practical skills.
Through literacy, students would learn through phonics and best practices and will not only learn about the basics of reading and writing , but also how to observe, speak and listen.
Numeracy would teach the kids through the tried and truth method and would include learning through foundational math skills to understand numbers and objects in order to solve problems confidently.
Citizenship will inspire civic pride and help create knowledgeable, responsible citizens.
Practical skills will enable students to learn basic financial literacy, computer coding, consent in relationships and other practical skills.
"It includes significant, structural and content changes that will really affect and alter how education has to be delivered," said Ken Sampson, Holy Spirit Catholic's superintendent.
"We feel that it's damaging to our students. There's a lot of errors and inadequacies in it. It's lacking a meaningful scope in sequences, lacks in depth and specificity—it's really a bare-bones curriculum."
Sampson said the curriculum's high order thinking skills are lacking.
"It's really looking at things that are basic knowledge, factual information, recalling of facts and so on and it really gets away from the high order thinking skills of synthesizing and analyzing information," he said.
He felt there were developmentally inappropriate content at all grade levels and every subject area.
Sampson said Holy Spirit Catholic will continue to provide feedback to the government in a variety of different forms not only from staff but a variety parents as well.
"We've already gotten a significant degree of feedback from our parents and other stakeholders in the community that they're vehemently opposed to this," said Sampson.