Fatal collision between car and train in Cypress County
Posted on April 30, 2021 by 40 Mile Commentator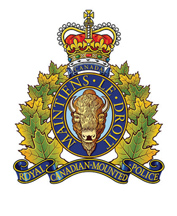 Commentator/Courier
Redcliff RCMP responded to a fatal collision at Range Road 75 and Highway 1 in Cypress County at approximately 1:30 p.m. on April 29.
The 50-year-old female driver of the car was pronounced deceased by EMS at the scene, while the 19-year-old female passenger was extracted by Cypress County Fire Emergency Services and EMS.
The 19-year-old was then transported to an area hospital with non-life threatening injuries.
Both occupants are from Medicine Hat.
The initial investigation indicated the car was travelling north on Range Road 75 while the train was travelling eastbound when the car was struck.
RCMP's collision unit was dispatched to the scene and the collision remains under investigation.
The name of the deceased will not be released and no further updates are anticipated.