Dirt and dust becoming an issue in drainage ditches
Posted on May 5, 2021 by 40 Mile Commentator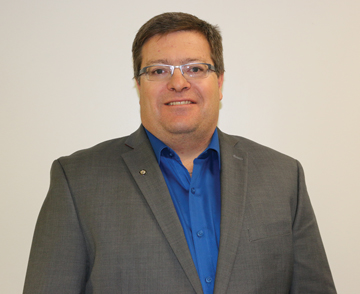 Steve Wikkerink
By Justin Seward
Commentator/Courier
County of Forty Mile council discussed the issue of dirt and dust blowing  into drain ditches around the municipality at their April 28 meeting.
"So far the county has either approved people that have asked us and with our supervision, they've been allowed to clean out some drains and take their dirt back and there's been no cost to it," said Steve Wikkerink, county reeve.
"There's other places where the county, (ourselves), we clean the ditches out, gave the dirt back to the farmer and there was no billing done."
Recently, there were an instance where the county cleaned the ditch near a rate payers' field and that individual did not try to stop his field from blowing, resulting in that ditch blowing in full of dirt.
"The discussion is the county will not pay for that second cleaning, those bills are going to the landowner," said Wikkerink.
The County is going to look at two or three other counties and see what their policies are on this issue.
Wikkerink spoke to a county last week where the landowner is responsible to get the dirt out of the ditch.
" We will be reviewing two or three other municipalities' policies in the coming meeting. Look at our policy and see what we're doing and it could very well be that we will be updating our policy to reflect something similar to those."