Road bans lifted in the County of Forty Mile
Posted on May 5, 2021 by 40 Mile Commentator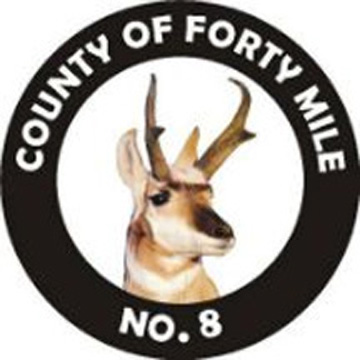 By Justin Seward
Commentator/Courier
County of Forty Mile lifted their road bans on April 30.
Council agreed that it was time lift the ban at their April 28 meeting.
A majority of the county roads will be at 100 per cent capacity.
"That will allow our guys to start moving and do their jobs  and what we need to do, and lots of soft spots to fix," said Steve Wikkerink, county reeve.
"Then Capital Power—they want to get going on some things. Yeah, I think when we lift the bans off, there will be some more activity."
A road ban is more focused semi-trucks that are under weight restrictions.
"We're quite a ways into seeding already, but haven't heard too many complaints, and guys are moving right along," said Wikkerink.
Wikkerink said the county still has roads that have soft spots in them and they should probably have a road ban on them for another month.
"But a lot of roads, the soft spot is only 100 feet long and other soft spots are 100 meters long," said Wikkerink.
"So, trying to find that balance on letting guys get their farming done versus trying to protect our roads. We feel it's time to get them open. We're at that happy balance points now where we think it's a good trade off and now, we can go out and start fixing some of these soft spots and hopefully then they're good for the summer."
Wikkerink says about 90 per cent of the roads are in good condition.
How much maintenance depends how much frosts is accumulated over the winter.