Cypress County passes all three readings of Private Dust Control Tax
Posted on May 11, 2021 by 40 Mile Commentator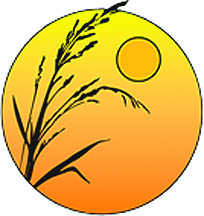 By Justin Seward
Commentator/Courier
Cypress County will impose a Private Dust Control Tax after council approved all three readings of the Bylaw 2021/15  their May 4 meeting.
With the decision, the County will be able to impose a Special Tax on parcels of land benefiting from the placement of dust treatment.
In a subdivision, 303 dust patches at subdivision rate of $265 would equal $80,295 in revenue.
Currently, three subdivisions do not pay annual tax as those resident pay 100 per cent cash prior to a dust control policy
As for farmsteads and other developments, there are 268 dust parches at the farm stead rate of $395 and equals to $105, 860 in revenue.
One resident receives free dust control due the traffic account exceeding 200 vehicles per day.
Tax Rate Bylaw
Council passed all three readings of Tax Rate Bylaw.
With approval, the county now has finalized the adaptation of the 20th percentile.
The first year of the five- year plan with see a six per cent increase to farmland, 12.8 per cent to non-residential and zero per cent to residential and small business.
Police funding model expenses
Council passed the motion to receive the police funding model expense report for information. The county is required to pay $320, 276.89 for 2020-2021. Each municipality is required to contribute a portion for frontline policing cost based on a 10 per cent cost recovery for the fiscal year. Alberta uses a formula based on 50 per cent of the municipality's populations, plus the municipality's equalized assessment is used to calculate the expenses being owed.
Seven Persons Community Association MOST grant
Council approved to allocate $12,219.34 for the  Seven Persons Community Association as a part of the Municipal Operating Support Transfer (MOST) grant. The funds will assist to cover a loss of revenue in 2020 as a result of events being cancelled due to COVID.
Irvine Agriculture Discovery Centre
Cypress County will contribute $40,550 towards the Prairie Rose Public Schools ' Irvine Agriculture Discovery Centre.  The cost includes electrical connection/transformer, water connection, water vault, installation of approach and 200 yards of gravel.