Riverview off to great start to the 2021 golf season
Posted on May 11, 2021 by 40 Mile Commentator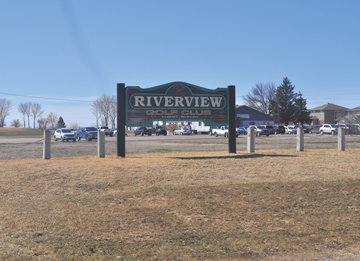 Commentator/Courier File Photo.
Riverview Golf Course has been opened since the end of March and are off to a great start to the 2021 season.
"Anytime we can get the golf course in March is a bonus both for the golf course itself as well as for the members and the people from the public," said  Darren Szewaga, director of golf for Riverview Golf Course.
"Anytime you're playing golf much before May long weekend is a bonus, because as we see we can get some pretty violent weather swings. We've had days we've been in the high teens, followed by shutting down the next day with snow."
The focus for the golf course is to expand on what was built upon last year.
"We came from a situation, where the course  recently as two or three years ago was financially in a tough spot and we're continuing to climb our way out of that, he said.
"We had a really successful season last year and hoping to make this bigger and better this year."
Szewaga sees the biggest thing for the golf industry during COVID is being flexible.
"We have decisions that are made at higher levels and simply our facility," he said.
"We then need to implement them immediately and stay on point. The biggest lesson you learn is to stay flexible."
While he does not think the golf club has seen a drastic number of new golfers coming through the door, that there is an increased amount of play from the regular green fee and membership-paying golfers exceeding levels compared to the past.
"Quite possibly golf is one of the few safer experiences you can have conducted outside," he said.
He anticipates another busy year at Redcliff's golf course.
"All indications are we're going to have another strong season," he said.
"People have rediscovered golf for various reasons, last year and beginning of this year, again they're going to keep coming out to support the product."
Memberships are up over last year's.