School-based staff and teachers now eligible for COVID-19 vaccine
Posted on May 11, 2021 by 40 Mile Commentator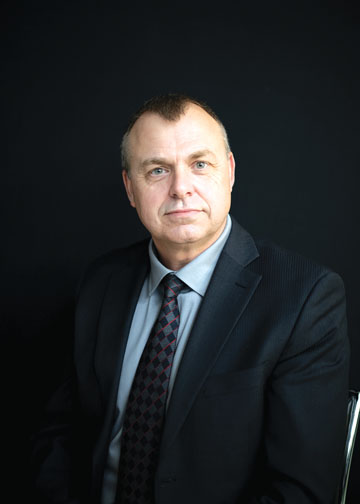 Photo Submitted PRPS superintendent Roger Clarke
By Justin Seward
Commentator/Courier
The Alberta government announced on May 3 that school-based staff and teachers are now eligible for their COVID- 19 vaccine shot.
Beginning on May 4, more than 52,000 certified teachers, 29,000 support staff and 24,000 child care workers were able to start booking their vaccinations.
"With more vaccines coming in, we are expanding the rollout to further protect schools and child care facilities. We know how challenging this pandemic has been on our front-line workers. They have worked incredibly hard throughout this pandemic, continuing to teach and provide support for young people every day. By offering them the vaccine, we are making schools, daycares and communities safer throughout our province," said Premier Jason Kenney.
Prairie Rose Public Schools superintendent Roger Clarke said, "It's about time", when asked about the announcement.
"I think teachers as well as the professionals have been calling on this for a long time," said Clarke.
"To be honest, the truth is that people have been surrounded by other people every day, and many other people are teachers and support staff and people at our school sites. It's incredible to me that we haven't seen the vaccination program roll out for (them) long before now. I think we have been very fortunate that we haven't had too many significant issues with respect to staff or students."
He has heard the concerns often over the last 14 months about when the teacher's turn will be to receive the vaccine.
"No other profession, other than people who work right in the hospital, would encounter this many individuals and other people, than teachers would. It seemed to be that this should have happened a long time ago. It seems that teachers were left out there to be unprotected for a very long time," said Clarke.
Clarke praised school staff for the job they have done with safety parameters.
"I don't think there's been enough recognition of our teachers and support staff, that they've been keeping people safe for a very long time and I think that's been taken for granted," he said.
Alberta teachers and support staff can use the AHS online booking tool by calling 811 or book an appointment at a participating pharmacies province wide.