UCP suspends spring sitting until May 17
Posted on May 11, 2021 by 40 Mile Commentator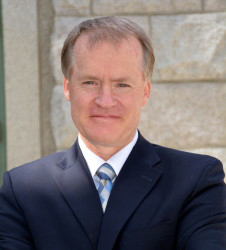 Grant Hunter Taber-Warner MLA
By Justin Seward
Commentator/Courier
With the rising numbers of COVID cases in Alberta, the UCP's government house leader advised the party's speaker and in discussions with the opposition on May 2 that the spring sitting needed to be paused for two weeks.
"With COVID-19 continuing to spread across Alberta, the Government has determined that having MLAs return to Edmonton from all over the province after constituency week is no longer prudent," said Jason Nixon, government house leader,
"Suspending proceedings is the right thing to do as case counts increase. We continue to strongly encourage all Albertans to follow their local health guidelines and get vaccinated when it's their turn. We all have to do our part to get through to the other side of this pandemic."
Taber-Warner MLA Grant Hunter feels it is still important during the suspension of the spring sitting to still work through the concerns of his constitiuents.
"The proceeding of the Legislature is only one part of my job as MLA
and Cabinet Minister," said Hunter.
"I feel it is important to spend as much time as I can meeting with and working through the needs of my constituents safely in Taber-Warner during this temporary recess."
With the temporary pause, Hunter will still be doing work remotely with cabinet members and committees in a safe manner.
"Even though proceedings in the chamber are being temporarily paused,
all other government work will continue," said Hunter.
"Alberta needs real leadership at this moment of crisis, but instead Jason Kenney is abandoning his post. I can't help but remember his boastful rhetoric this time last year, invoking the memories of the British parliament remaining in session through the Blitz… Now more than ever, Jason Kenney needs to show up to work," said  Alberta NDP leader Rachel Notley on May 2.
 "Alberta's NDP is ready to get the job done. Kenney's decision is not driven by public health concerns, but by sheer political cowardice."
It was earlier in the spring sitting; the provincial government amended the standing orders to allow for the option to adjourn the Assembly in response to public safety concerns.
The decision was made to prevent the further spread of COVID-19 and not due to any cases among staff members.