Redcliff council presented with PEP project
Posted on May 18, 2021 by 40 Mile Commentator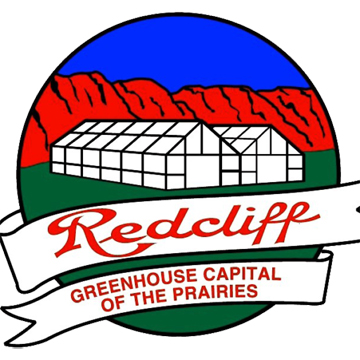 By Justin Seward
Commentator/Courier
Palliser Economic Partnerships (PEP) presented its New Market Entry and Investment Attraction Project to Redcliff town council on May 10.
The project will assist PEP member municipalities with their local businesses to identify and access new international markets.
The current problems include that 99 per cent of businesses are small and medium sized, Canadian SMEs (small and medium enterprises) represent 50 per cent of national GDP (Gross Domestic Product) and four percent of Canadian SMEs sales comes from international sources.
The opportunity would see local and regional businesses grow their business by entering new markets with PEP supports, while PEP member communities and local and regional businesses can grow their GDP and attract investment.
"Essentially, what that tells me is all of the small businesses in Canada, they're all selling to each other," said Quinten Randall, PEP's project representative.
"They're all selling elsewhere in Canada and a tiny little sliver of that ends up coming from international sources. And while there is a long road to get international sales— it is a road that can be followed— and again it comes from connecting the market to the product we have in Canada."
Randall said there a lot of businesses that go and try and find investments or they go and try to find financing to expand their business, but maybe they need to build a new building or get some new equipment.
"Along with this program, one of the  things that we're doing is if a business is there and let's say an investor comes to them and says, 'You know what I'm interested.' And then we'll get a list of things that they need," he said.
"Whether it's historical, financials or whatever. The questions are like how we are going to mitigate this risk, how are we going to mitigate that risk. Often times what happens in those conversations is that the business either doesn't have the time, the ability or the information to actually put those answers on paper. The program that we're actually running (is) funded through the federal government (and) the provincial government, is to really put that down on paper for them, so they can go back to their investor—or they can go back to whoever is financing them— and say this is what we've got."
PEP's solution is to identify local and on-board businesses, border procedures, other government departments, export and import requirements, understanding and implementing international pricing and export requirements.
Freight, custom brokerage, warehousing and distributing solutions, developing a marketing and outreach strategy, lead generations and prepare an investment attraction will all have to be identified.
The steps taken will include in order identifying local producers, market entry preparation, cash flow analysis and market and entry investment attraction.
A collaborative approach will also be involved with municipal economic development, local and regional business and PEP.
Municipal economic development will be responsible for identifying potential business and arranging  to ensure communication remains open between project partners, municipal council and other stakeholders.
Local and regional business involves businesses providing direction on preferred markets and products based on their operation and those in the region.
PEP will be responsible for the close collaboration with partners to create a new market entry.
"This has had a good response elsewhere and I would welcome the opportunity to work with you folks to bring this to Redcliff," said Randall.
The timeline is 8 to 12 months, pending the full cooperation among all partners in the project.
Council voted to receive the presentation for information.