County council passed Master Rates Bylaw
Posted on May 25, 2021 by 40 Mile Commentator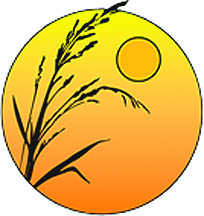 By Justin Seward
Commentator/Courier
Cypress County council passed its Master Rates Bylaw with an amendment at their May 18 meeting.
Coun. Michelle McKenzie was OK with most of the rates except for the transport fee for agriculture equipment hauling part of the bylaw.
"As far as I know, $0.60 a (loaded) kilometre is maybe for a half-ton and I don't think they use half tons to pull out for most of (the) equipment. Personally, I think we should have it the same as all the rental companies around so it's fair. I'm pretty sure they charge $3.00 a loaded kilometre."
Deputy Reeve Richard Oster added on the current rate, "That doesn't pay  more than start the truck."
Reeve Dan Hamilton said when the County got into this, they were not trying to be in competition with other guys out there and rather doing it as a service for the rate payers.
"We should be at the same amount those guys are at, so we're not gauging anybody," said Hamilton.
The other change under the agriculture section was the Land Roller-Ag Shield 2021 where the charge will be $4.00 acre or $250 a day.
All the other changes were wording under certain categories.
Briefs:
Township Road 122 Road speed reduction/road ban
Council approved the motion to postpone the consideration of a speed reduction or a road ban on Township Road 122 until administrations meets with landowners to discuss says to mitigate concerns.
Concerns on the road include high speed traffic, high dust volumes, road detiorioration and dangerous
Dandelion Renewables
Council decided not to partner with Dandelion Renewables on their  proposed solar project beside the Irvine arena at this time.
"Where they proposed is where that proposed indoor riding arena is," said Tarolyn Aaserud, the county's chief administrative officer.
"Also, too, they're asking for us to do their business plan for them and there (are) other partners they can partner with."
Dandelion Renewables presented their project to council on April 20.
Irvine Library
Council directed to administration to apply for the Green and Inclusive Community Buildings Grant for the construction of the Irvine Library. Applications are being accepted for an ongoing grant for projects for $3 million and under as well as for projects between $3 million and $25 million until July 6.