Local elected officials think lack of vaccine supply is contributing to low inoculation rate
Posted on May 25, 2021 by 40 Mile Commentator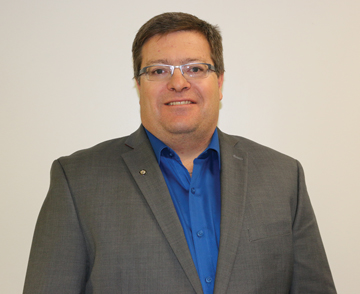 Steve Wikkerink
By Justin Seward
Commentator/Courier
The province released its COVID-19 vaccination rates for all of the communities and the County of Forty Mile was low on the chart at 20.9 per cent.
County of Forty Mile Reeve Steve Wikkerink was not alarmed about the low number.
"They are low in certain categories because the lower categories just opened (12 plus age group)," said Wikkerink.
"If you look at the two older groups, then our percentage is pretty high in there. And you know hearing that our two vaccination sites haven't got everything they were told they were going to get for the amount of vaccines, that plays into it too."
Wikkerink did not have a specific reason as to why that percentage wouldn't go up.
"Our demographics here can't be that be that much different than Taber and the County of Lethbridge and those different places. So, I think the numbers will eventually catch up if we get enough vaccines coming down here. I'm not too worried about it."
Wikkerink answered "maybe" when asked if those people that are hesitant about getting vaccinated will change their mind.
"I think there are some that are reserved on it and it's their own personal choice," he said.
Wikkerink said the numbers speak for themselves in the County.
"(In) the last few days (prior to May 19), our current cases are dropping again."
Bow Island Mayor Gordon Reynolds said one of the issues is supply.
"I'm not sure what's going on at the health unit. I know the pharmacy has been experiencing problems getting supply," said Reynolds.
"I'm hearing that in a number of rural areas. It's pretty easy for the government to point the finger as for somehow not taking this seriously and not pursuing. But I'm hearing people that have appointments for their first shots are postponed because the product hasn't arrived and I'm hearing they're being shortshipped and all (of) that. So, supply to the rural areas is a big thing and certainly access. It might be fine to tell someone in the County of Forty Mile to go to Medicine Hat, but not everyone is able to do that or even willing to do that. If they can make that available locally, then that would make a big difference."
The County of Forty Mile is at three active cases as of May 20.
The 75 plus category accumulates to 76. 3 per cent of the vaccinations in the county, the 60-74 category amounts to 59.2 per cent, 40-59 (32 per cent), 20-39 (9.7 cent), 12-19 (6.3 per cent) as of May 21.