County sending back letter of support to High River for Coal Policy
Posted on June 2, 2021 by 40 Mile Commentator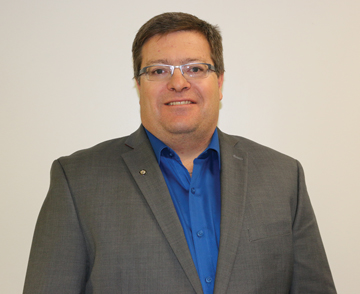 Steve Wikkerink
By Justin Seward
Commentator/Courier
County of Forty Mile councillors decided the municipality will be sending back a letter of support to the Town of High River for the Alberta Coal Restriction Policy at their May 26 meeting.
The letter of support will show the county is on board to help protect the eastern slopes of the Rocky Mountains.
The Town of High River has sent out a letter to municipalities explaining they have met with the Coal Policy Committee and are looking to build a framework that would see coal exploration banned along the eastern slopes of the Rockies.
High River's three key principles in their proposed Alberta Coal Restriction Policy would include no further coal exploration or development would be permitted on the eastern slopes,
existing coal mining operations in Hinton/Grande Cache retiring gracefully and reclamation of lands disturbed by coal exploration with permits issued prior to Feb. 8 must be claimed no later than Dec. 31, 2025.
The rationale behind these principles is the inherent value of the eastern slopes exist with the remaining landscape, the headwaters and landscapes of the eastern slopes are critical to Alberta's future and the negative impacts on the environment, human health and animal health have to be taken into consideration. 
The Alberta Coal Restriction Policy would come into effect Nov. 15.
"It doesn't really make sense that our government is shutting down the use of coal and yet we're allowing another country (Australian coal companies) to come in and try to open up these pit mines and then ship the coal over to China," said Steve Wikkerink, county reeve.
"Well, that doesn't really help our whole target of emissions and reducing climate change if we're just going to keep burning coal but just send it somewhere else. That doesn't' seem to make sense."
Between the above-mentioned factor coupled with water supply and quality coming out of the mountains, is what helped council make its final decision to send a letter.
"It potentially could have effect on the county when it comes to water supply," he said.
"Most of ours would be for irrigation purposes, but also a majority of the communities in southern Alberta are getting their town water, which is going to be used for drinking and households, that all comes out of the irrigation districts—which is snow melt coming out of the Rockies. If your water is contaminated coming out of the Rockies because of open pit mining or industries that you allow to go into the Rockies that have the potential to impact our fresh water coming out of the mountains, it really could affect the entire southern Alberta. And it really has the potential to go out into Saskatchewan and everybody that pulls water out of Lake Diefenbaker."
The Town of High River will report the feedback back the Coal Policy Committee in July.