MH Stampede Royalty application now open
Posted on June 9, 2021 by 40 Mile Commentator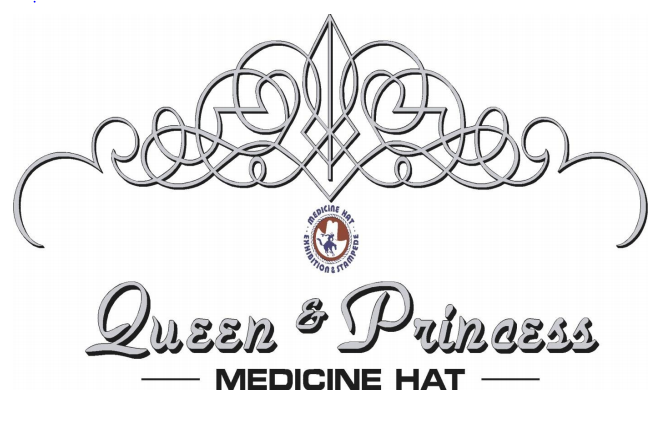 By Justin Seward
Commentator/Courier
After a one-year hiatus due to COVID, the Medicine Hat Exhibition and Stampede Rodeo Royalty contest application is opened for 2021/2022 until June 18.
The successful contestants will be judged on their horsemanship, personality and speeches from July 15-17.
Contestants must be female and be between the ages of 18 and 24 as of July 1, and have to be within a 175-kilometre radius from Medicine Hat  for one year prior to the contest.
The contest will be livestreamed.
The application window is much shorter this year, having opened at the end of May.
"We had to come up with a few scenarios based on the restrictions as they open and how our competition will look based on the restrictions," said Lori Siedlecki, Queen committee chair.
The committee's hope is for the turning over of the crowns at the outdoor rodeo.
A back-up plan would see the crowning of the new Queen and Princess after one of the events during competition week.
"Times and all that will be based on restrictions," she said.
Events could be modified based on the amount of people that can attend the outside facilities.
Siedlecki said there is a potential where the girls, if it's not opened for anybody to watch, will be on a timed slot with judges and social distancing.
"If it's opened up to the world, and still have to do some form of social distancing, then we'll open it up for sure to the families and friends that can attend," she said.
"But if everything opens up fully, I guess we're back to how it all has been."
She said the contest helps promote Exhibition and Stampede.
"Usually, we try to promote all the events that are there, but with COVID, some of that hasn't happened," said Siedlecki.
"But they're also the ambassadors for our city and ambassadors for our Medicine Hat Exhibition and Stampede. So, to have the presence in the community is a huge support to everyone."
The hope is to take four contestants based on restrictions.
The 2019 Queen Rayelle Smith and Princess Dionne Freimark had an extension through 2020 to help out because of the cancellation of the contest last year.
A full list of qualifications and registration can be found at http://www.mhstampede.com/rodeo-royalty/.
More information will be coming soon for boot camp day.