Straty looks to strengthen Cypress County fire departments
Posted on June 9, 2021 by 40 Mile Commentator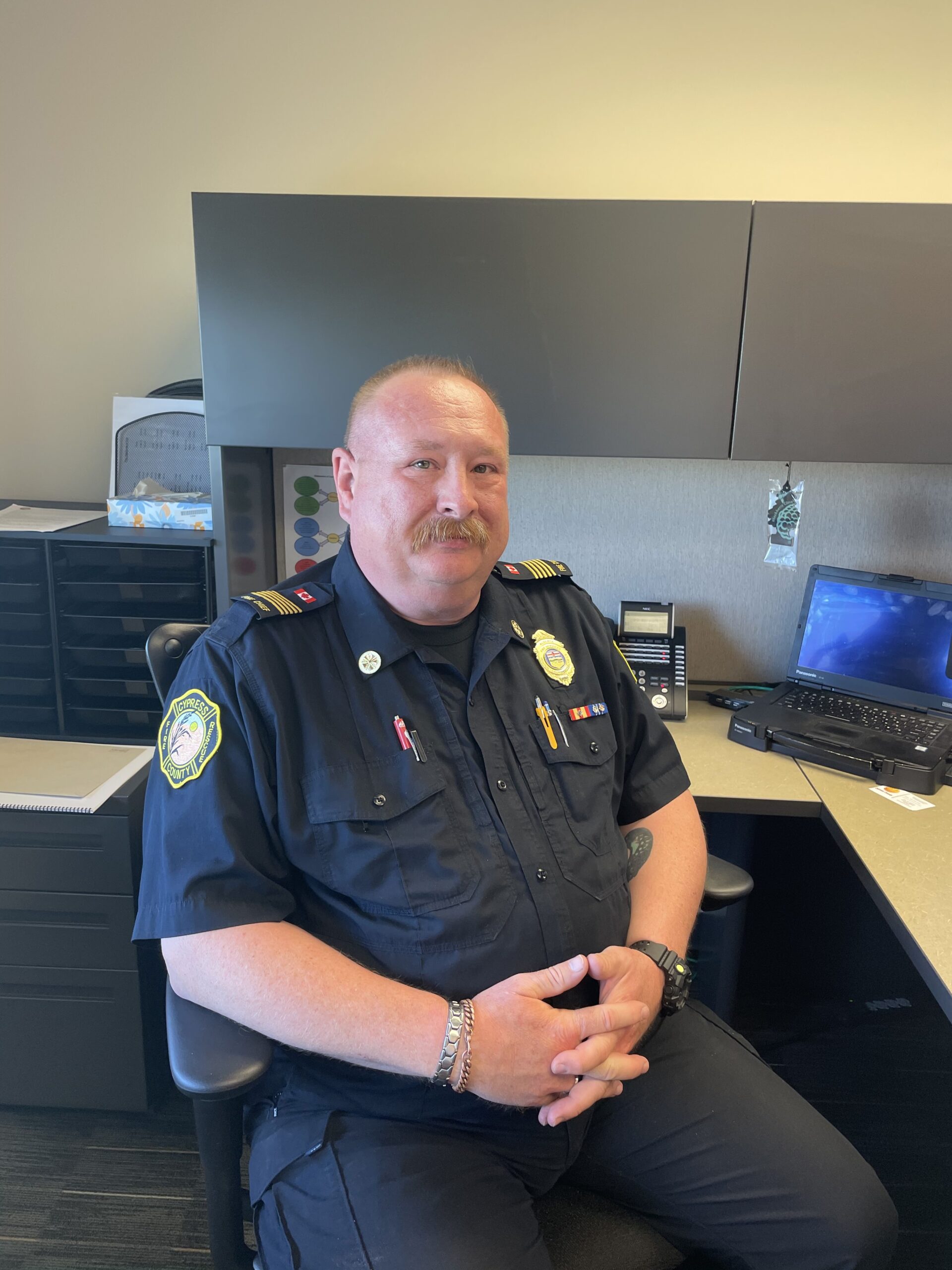 Photo submitted Brad Straty
By Justin Seward
Commentator/Courier
Brad Straty began his tenure as Cypress County's new Emergency Services Coordinator/Fire Chief last week.
Between experiencing the beautiful landscape the area has to offer and the retirement plans with his wife, the job was a great fit for Straty.
"We talked about retiring down in this part of the province and so when the opportunity came to apply for the job here, I did so, and was very glad and fortunate to be given the opportunity to work down here," said Straty.
"That's what kind of got me down here was knowing once I'm down here, I'll probably never leave. This will be my retirement place."
Straty brings 34 years of experience in emergency services to Cypress County, with last 18 years being in the roles of fire chief and deputy chief in the County of Two Hills.
"I guess one of my first focuses here is to learn the processes and learn the dynamics of the fire departments down here and be that resource to them," said Straty.
He wants to bring that level of experience that he had accumulated over the years and to help the younger firefighters become old firefighters in effort to keep the departments strong.
"I think one of things we need to maintain and keep going is our recruitment and retention programs, ensuring that our fire departments are here for the long term," said Straty.
He feels that Cypress County is going to allow him to hone his skills and grow as a manager.
Straty describes himself as an "open door policy person."
"(If) you've got a problem, come and talk to me," he said.
"I like to have people be comfortable approaching me. I've been told that I've been easy to approach because I keep an open mind and if someone's got an idea that they think might work, I'm not afraid to listen ot them. One of the values I've always followed is that  it's easier to lead from the front then push from behind."
Straty met the criteria of what the County was looking for in the position, including the experience at fire administrative level and the experience in a municipal government setting.
"Mr. Straty meets these requirements, and in doing so brings a wealth of knowledge, and technical expertise that spans over34 years of dedicated service in both fire and emergency services to the public," said Jeffrey Dowling, the county's director of municipal services.
"… Cypress County is confident that Brad's technical experience, collaborative nature, and communication skills will be very  integral in the County's growth and development for Cypress
County Emergency Services moving forward in serving the public and our communities."