County faced with making changes with ditch cleaning
Posted on June 14, 2021 by 40 Mile Commentator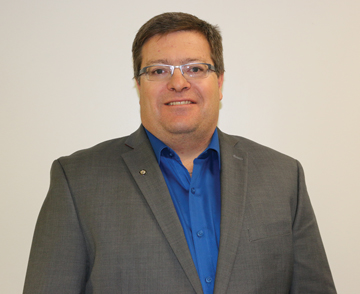 Steve Wikkerink
By Justin Seward
Commentator/Courier
The County of Forty Mile is going to be making changes to its ditch cleaning procedures after council discussed issues that are being presented to the municipality on June 9.
The County has been dealing with a situation where the ditch cleaning that has being done is proving to be a bigger project with increased costs than initially anticipated.
The ditches are filling up with soil erosion and interfering with drainage.
"It's the thing where farmer A's dirt is blowing into farmer B's field," said County Reeve Steve Wikkerink.
"And all farmers are concerned, like if he has different weed competition than we do, we don't want his weeds. There's just a lot of different things. So, now farmer A's dirt is on farmer B's land—so now really farmer B has to give him permission to go on his land to get his own dirt back. The situation just keeps getting complicated. Most guys just rather not have the neighbours dirt blow on their land."
Wikkerink said the County is comparing 2021 costs back to that of 2002.
The County spent between $13,000 and $15,000 in 2002 and this year to get the drains opened, the municipality is at $55,000 so far.
"We're  already at triple the cost and we're probably not even half done cleaning out the ditches that have been effected," said Wikkerink.
"What we've got open so far is anything that has to handle drainage water—so we've got those ditches open, we've got those culverts open. So, if we have a rain event, we feel very confident that we got the drains open …There's just more land that has moved and if the trend in what's all being grown and how things are being managed on the farm, if that doesn't change, some of these costs are going to keep coming back to us. And those are costs we as a County, we just can't absorb them."
Wikkerink said the County is worried they could reach $100,000 yet to deal with the ditch cleaning and soil erosion.
"We did look at some numbers of a number of the drains that they already cleaned and the average cost of anything we've cleaned so far, we're in that $2,500 to $3,000 (range)," he said.
"And that's strictly the high hoe cost. That doesn't include if we have to hall that dirt away (and) hauling the high hoe around. It maybe doesn't sound like a lot of money, but that's only a part of the cost—you've got to figure out all this other stuff right."
A possible solution could see the County work with its agriculture department to host seminars on cover cropping in the fall in order to protect the land in the winter.
"Some guys are trying already—they're putting winter weed in," he said.
"And most years it's worked. It's just this year it seemed like we had extra wind, very little snow, and lots of land that never blew, before it blew this year."
The County be making changes moving forward on ditch cleaning.
More details will be coming out on how the County will be managing costs in a submitted article in June 22 edition of the Commentator.