Redcliff Lions Club moves 50/50 Cash Raffle fundraiser online
Posted on June 15, 2021 by 40 Mile Commentator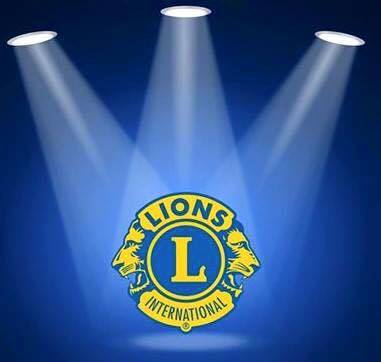 Lions Club Facebook photo
By Justin Seward
Commentator/Courier
The Redcliff Lions Club is taking its annual 50/50 Community Cash Raffle fundraiser online this year due to COVID.
"It's one our major fundraisers for the year," said Kim Donais, Lions Club Cash Raffle chair.
"We don't do that many throughout the year. We do that, we have our concession at Redcliff Days and (there are) not a lot of opportunities to raise money anymore. This seems to be the way things are going and we don't have to spend hundreds of hours sitting at tables selling tickets."
Tickets are one for $10, four for $20, 20 for $50 and 100 for $100 and can be purchased at https://www2.rafflebox.ca/raffle/redclifflions.
Donais estimated hundreds of tickets are printed through Raffle Box.
The winner will receive a minimum cash prize of $2,000 or 50 per cent of ticket sales up to $5,000.
The winner will be determined through Raffle Box's random number generator.
Ticket sales will end on Aug. 26, with the winner be announced at Redcliff Lions Park on Aug. 28 at 2 p.m.
The winner will be contacted via email and has 90 days to claim their prize. 
The 50/50 Community Cash Raffle Fundraiser began in 2011 and has raised over $30,000 that goes back into the community.
In non-pandemic times, the Lions Club would schedule beginning in January two-hour shifts every weekend at places such as Princess Auto, Home Hardware and Trukker's Restaurant until Redcliff Days.
Redcliff Lions Club has undertaken various capital projects over the past 56 years and have aided individuals with special needs. 
"It's a group of individuals trying to support our community or individuals that maybe need it," said Michelle Kuzik, Lions Club member.