County getting closer to upgrading emergency radio system
Posted on June 28, 2021 by 40 Mile Commentator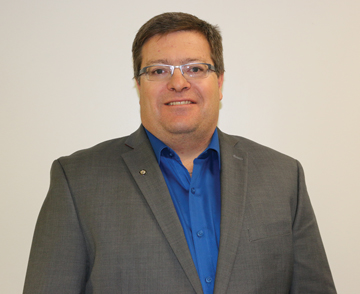 Steve Wikkerink
By Justin Seward
Commentator/Courier
Tango Networks brought options forward to County of Forty Mile councillors on upgrades to its emergency services radio system on June 23.
"We're having a lot of trouble with our other system in Bow Island and Medicine Hat ," said Steve Wikkerink, County of Forty Mile reeve.
"… So, (Tango Networks) gave us four options of what we can do to do an upgrade. They'll probably come back to the next council meeting with hopefully some more firm dollar figures. But council is pretty positive that we're probably going to move ahead and get that stuff upgraded somehow, so that our volunteer firefighters and our director of emergency management and anybody else that is involved in emergency things— that they communicate not only with each other—but also communicate better with dispatch and with fellow fire departments when they're on the same scene and there's multiple units there."
Options included to not change systems, a partial upgrade, a partial upgrade with higher upfront dollars and an expensive yearly subscription and ordering enough radios to cover county emergency representatives.
"We basically went for the number one choice and that is to get enough radios ordered and replaced—so that everybody in the emergency management part of our county can have a radio that's going to work with the departments that I had mentioned," he said.
The issue before was when one of the county fire departments was contracted out to the AFRRCS (Alberta First Responders Radio Communications System).
"We've had two calls with them where another one of our halls had gone out with this hall that switched over to AFRRCS radio and the guys might only be 50 feet or 100 feet apart but they can't see each other because of the smoke or whatever they're fighting and they can't communicate to each other."
The municipality is now going to contact six sources to make sure the right number is obtained for the cost of the radios before taking the next step.
A new system could be in place by fall.