PRPS superintendent thinks schools navigated well through unique year
Posted on July 5, 2021 by 40 Mile Commentator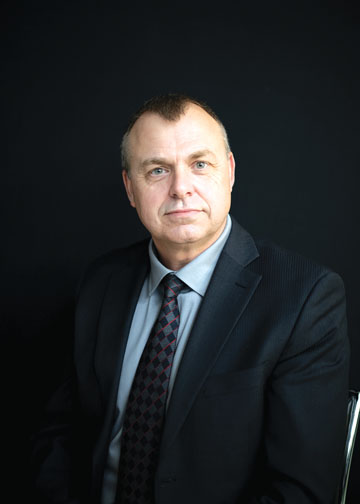 Photo Submitted PRPS superintendent Roger Clarke
By Justin Seward
Commentator/Courier
Prairie Rose Public Schools superintendent Roger Clarke thought schools navigated the year well despite the challenges COVID brought on.
"The year was challenging no doubt with respect to dealing with COVID, " said Clarke.
"Our kids and our staff had to do a lot of different things that they wouldn't normally do, and limited with respect to the kinds of things that make school enjoyable as well in terms of field trips and be able to have other experiences outside of your school. So, we did our best and we operated where we could (with the) cohorts of students—they still had many great experiences, but not as per normal. We got through the year and obviously made some adjustments as the year went on."
An adjustment that PRPS made through the course of the year was monitoring the stress loads of the students.
"For example, at the end of the school year here, we didn't run final exams," he said.
"We had final assessments going in the classroom rather than an exam schedule. That helped mitigate anxieties and stress for students who are in and out of classes and courses,"
Clarke had a high praise for the teachers this year.
"We're proud of our teachers," said Clarke.
"They did an amazing job teaching learning from home and of course when they had COVID protocols.  if there were cases where there was close contacts in schools and teachers were close contacts— then those kids would be shifting in and out from learning from home as well. I think our teachers and students did an amazing job and staying on curriculum and completed the things they needed to. So it just now a time to ascertain where those shortfalls are."
Clarke thought schools followed COVID protocols as the year went on.
"They did amazing at the schools in terms of it becoming more normal— wearing masks or sanizations ," he said.
"Not in the first few weeks, but that became more normal practice. So it was really very little impact on the students and the staff with respect to day in and day out operations."
PRPS did notice less disciplinary issues throughout the course of this year.
"And that was because kids were cohorts, and many of times the teachers moved, not the kids—so you had less moving in the hallways and in terms of less down time ," said Clarke.
Kids adapted well to a different type of socialization that they had become accustomed to all year long.
"I think sometimes the little guys, the smaller one, they're probably mixed more during recess," he said.
"And now when they went into recess, they stand with their Grade 1 class or they stayed with their Grade 2 class on certain parts of the playground. So, they miss that mixing part with the older kids or younger kids. Do I think they found that difficult? No not really. I don't think they found it challenging, just different. We all know that high school kids, even if they were necessarily deemed mixing like they normally would—some of our schools are small— there's going to be a fair amount of mixing anyway. But they mix in other ways."
Clarke felt the schools became quite efficient in the research that was conducted when a number of COVID cases hit the schools.
"Our communication with AHS was awesome in terms of getting the proper documentation from them and figuring out the infectious timeline," he said.