County renews dispatch agreement with Foothills Regional Emergency Services Commission
Posted on July 13, 2021 by 40 Mile Commentator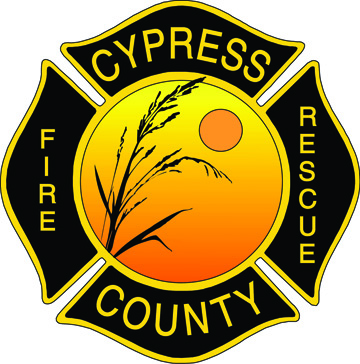 By Justin Seward
Commentator/Courier
Cypress County council voted in favour of going into a new agreement with Foothills Regional Emergency Services Commission to provide 9-1-1 dispatch service at their July 6 meeting.
Under the renewal section, there is a stipulation where an agreement shall automatically renew for a period of three years the day after the current agreement expires.
"Emergency services and protection services have both been pleased with the level of service that has been provided to the county over the term of the current agreement," as read in the agenda package.
"Radio communications are clear and incident reports continue to be accurate, detailed, and high quality in nature. IamResponding continues to work well with FRESC as a vital software program that is utilized by our fire members on their phones. Finally, the Community Peace Officer monitoring and Communications have been consistently up to standards as promised."
Director of municipal services Jeffrey Dowling said the County can always go back to the fact that they can always explore looking at various options for providing 9-1-1 dispatch when opportunities arise.
"We've never  shut the door completely to returning to the City of Medicine Hat or whoever the best service provider is that gives us the best value and also the best service," explained Dowling to council.
"Right now the Foothills Regional Emergency Services Commission is giving us the best service and real good value."
In past discussions, Deputy Reeve Richard Oster remembers the City of Medicine Hat  not being able to meet some requirements that the County needed and is why the municipality went in this current direction.
"At such time when the city feels they can meet our requirements, I'm sure the door will be open," said Oster.
"But as of right now it's working. My thoughts are to just keep carrying forward."
Dowling said the dialogue continues with Medicine Hat.
The new agreement would see a $2.80 per capita in the first year, $2.85 in year two and $2.90 per capita in year three and a $3,000 annual monitoring fee for the Community Peace Officer.
Cypress County entered into their first agreement in 2018.
Council brief:
SEASAR
Council approved an annual $5,000 contribution to South East Alberta Search and Rescue for five years.