Arseneault named new County of Forty Mile fire chief
Posted on July 23, 2021 by 40 Mile Commentator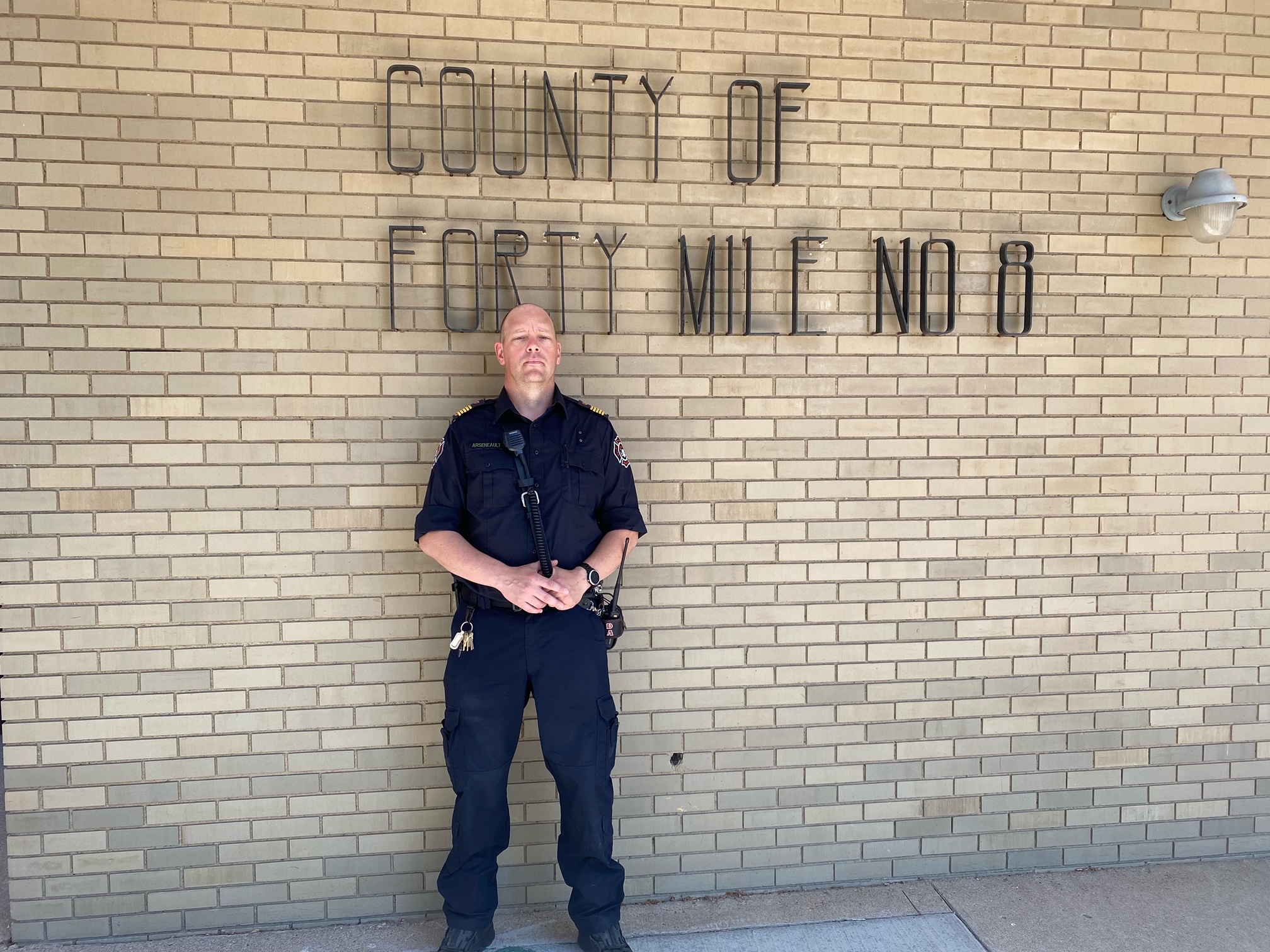 Commentator/Courier Photo County of Forty Mile fire chief Darren Arseneault.
By Justin Seward
Commentator/Courier
Darren Arseneault began as the County of Forty Mile's new fire chief July 19.
Arsenault has 10 years of firefighting under his belt that includes time in industrial firefighting as a training officer of a mine in Esterhazy and captain of the Churchbridge fire department in Saskatchewan.
"It was the small-town aspect of it," said Arseneault, on the County of Forty Mile opportunity.
"It's a large county, but it's a small-town atmosphere—very similar to where I came from."
He spent the last five years at the mine and his focus was to develop new firefighters and to make sure senior firefighters have the skills to stay operating.
"I would like to continue some of those practices moving forward if possible," he said.
What peaked Arsenault's interest in firefighting is his desire to be helpful.
"I grew up in a team sports environment playing hockey, basketball and soccer," he said.
"Because of that team aspect, the desire to help, naturally migrated towards the fire service and I found I very much enjoyed the rewarding process of being able to help someone."
His top priorities will be to figure out the terrain and what he is doing in each of the communities.
"Absolutely, collaboration is the secret to success," he said.
"Without support from farmers and area grader operators and equipment operators, we'd never succeed in this stuff."
"The County of Forty Mile is very pleased to have Darren join our team," said Stewart Payne, the county's director of emergency management.
"He brings to the team a wealth of knowledge and experience, both in industry and municipal firefighting. And with training he has received on his own and the ability he has and the skills he has to provide to the firefighters in our area is going to be invaluable."