Cypress County declares a state of agricultural disaster
Posted on July 23, 2021 by 40 Mile Commentator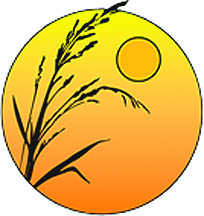 By Justin Seward
Commentator/Courier
Cypress County councillors voted to declare the municipality in a state of agricultural disaster on July 20.
The County will inform the federal and provincial agriculture ministers of their declaration.
A state of agriculture disaster was declared  because the region is experiencing drought conditions due to the heat wave and lack of precipitation in the last couple of months.
"We're in a fairly significant drought in this region and there's going to be a lot of suffering on the farmer's end this year," said Coun. Dustin Vossler.
"I think we're at the time where it would be advantageous to declare a local state of agricultural disaster in the county. Most of the crop inspections done by AFSC (Agriculture Financial Services Corporation) so far have shown marginal yields at best—you know five, 10 bushels on cereal crops."
Less than half of crops in the southern part of the province are rated in good-to-excellent condition, with that number dropping to 20% for mixed-grain crops. Potatoes top that same list compiled by the province at 80%.
By deciding a declaration, it will allow the county to raise awareness of the current climatic and economic conditions and show support for agriculture and the industry in Cypress County.
However, municipalities will have to be aware that if  the provincial or federal governments decide that disaster assistance, relief funding or other programs for producers to benefit from.
Cypress County last called a state of agriculture disaster in 2015.
Cypress County joins Foothills County and Stettler counties on the state of agricultural disaster list.
"There's several more that are going to follow suit quite shortly," said Vossler.
"I think they're waiting for someone to drop the ball in the south and that's us."
With files from Alex McCuaig, Local Journalism Initiative Reporter-Medicine Hat News