"Six Under After Five" tells stories of Lowell Leffler's adventurous life
Posted on August 10, 2021 by 40 Mile Commentator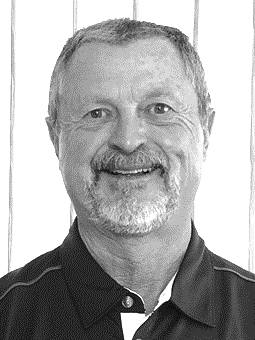 By Justin Seward
Commentator/Courier
New local author Lowell Leffler wrote "Six Under After Five" recently with intentions to tell stories about his life and a way of connecting to his family.
"I started off about 12 year ago when my first granddaughter Olivia was born," said Leffler.
"I thought it would be really nice to have something that our grandchildren could have to tell them a little bit more about me because (my grandparents and parents both have passed) and I knew nothing about them. So, I had that in mind and when I retired and went down to Arizona for the winter, I just didn't have any time."
The book idea ramped up in March 2020 when Leffler and wife Irene were told to go back to Canada because of the start of COVID-19 pandemic and it was when they were in quarantine upon their return when he decided to write a couple of blogs.
"I put it on Facebook and my friends started saying 'Those are not bad, why don't you do another one?'," recalled Leffler.
"And all of sudden I had people phoning me at 8 a.m. if I hadn't put a blog on by 7 a.m. that morning (and) wanting to know if I was alright. So, 60 days later I had half a book written and I wouldn't have done it otherwise. Basically what I did is (take) the blogs and kind of made them into little chapters, individual stories."
Last summer came around and things opened such as golf, which Leffler has a great interest in, and he enjoyed the sport for a few months before everything shutdown again in November due to COVID.
"In November, they (the government) shut everything down again and I decided it was a perfect time to finish off the book," said Leffler.
"So, in the middle of January I finished it off and I sent it to FriesenPress and they did an initial review of my book, gave me a few suggestions, and then after that it was just working together making sure we had everything logically sequenced and that, and it was about three months later I had a book written."
The 310-page book starts with a story of Leffler's grandmother coming by ship to Canada when she was 17 years old and the ship ended up in Newfoundland, where the night before they landed a distress signal was heard all night long—which turned out to be the Titanic stress signal.
"The book is mainly about dumb things and how I survived and why I survived," he said.
Stories are also told about him growing up in Grassy Lake for the first 14 years of his life as well when he moved to Bow Island, his university experiences at University of Lethbridge and University of Calgary, marriage, having kids and retirement.
"I went one year at the U of L, where I learnt how to play bridge really well, but didn't do quite so well in the classes," he said.
"So, they kind of said, 'You know maybe you should take a year off to see if you really want to do this.' I applied in Calgary and I got accepted to the University of Calgary and went there and we ended up being in residence there and it was the first year they had a co-ed residence for it. So, we had two wings of girls and one wing of guys. The guys all thought we died and gone to heaven. It ended up being that six couples off that floor got married and that's where I met my wife."
The book shows the "adrenaline junkie" side of Leffler's life.
"I love danger, I love speed and there isn't anything I wouldn't do once. And if I'm smart I wouldn't do the second time a lot of times. I think it just shows the adventurous side where I always try different things."
'Six Under After Five' can be purchased through Amazon, Kobo, or by emailing Leffler at leffler@shaw.ca.
A hard cover is $30 and paper back is $20.
Leffler dedicated the book to his three kids.