Bow Island launches curbside recycling program
Posted on August 17, 2021 by 40 Mile Commentator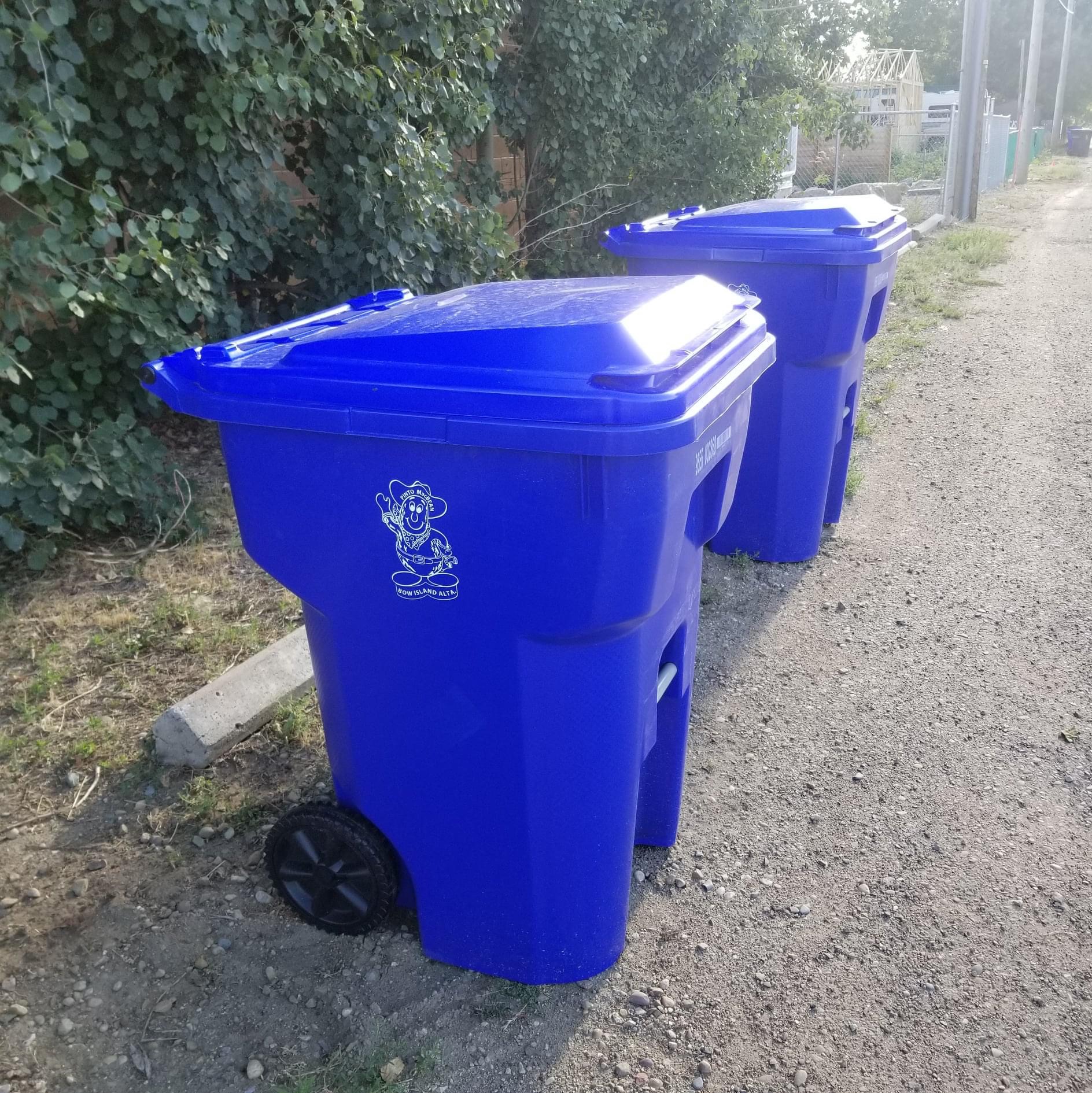 Commentator/courier PHOTO from Pinto MAcBean Facebook page Photo Environmental 360 began its recycling program in Bow Island last week.
By Justin Seward
Commentator/Courier
Environmental 360 rolled out its curbside recycling program in Bow Island on Aug. 10.
"COVID impacted our ability to roll it out last year," said Bow Island Mayor Gordon Reynolds.
"We're glad that it's finally here. This has been one of our goals for several years—really ever since we got into the recycling business. Since we took it over from the Lions Club, we hope we could get to this point someday and here we are. There's still something's to be ironed out I guess with the larger producers of recyclables in town—some of the businesses—and they've been presented some options and waiting to hear back from administration on what the next steps will be there."
Reynolds reminds residents that the town does not want any food pieces in the bin.
"The big thing is we don't want any food products in there," he said.
"If you've got food packaging, it needs to be fairly well cleaned before it goes in there."
He feels the program will be cost effective.
"We've been subsidizing the recycling program the last few years and the landfill has been contributing to that as well," he said.
"We're hopeful that if people are putting the proper materials in their bin in the proper manner, that keeps Environmental 360's cost down, which keeps our cost down—which continues to keep this a cost-effective program."
Reynolds believes this is the next logical step of the long recycling history in Bow Island.
"Hopefully it works for everyone," he said.
"There may be some growing pains as far as bin locations and things like that."
The Town's decision on the current recycling centre is still up in the air.
Environmental 360 will be providing roll-off bins for a larger recycling drop-off area beside the water tower.
There must be a one-metre clearance all around the bins for back alley pick up and lids must be fully closed and for front street pick up, wheels have to be at the edge of the curb and lids must be fully closed.
Residents will need to leave between one metre to three feet of clearance between carts and obstacles such as mail boxes, poles and parked cars.
The cart's lid arrows must be pointed towards the street and carts must be returned to the resident's yard by the end of collection day.
Paper materials that will be accepted include newspaper and inserts, catalogues, white writing paper and computer paper, greeting cards, junk mail paper bags, envelopes, paper egg cartons, paper back and hard cover books, phone books and shredded paper that will only be accepted in plastic bags.
Flattened corrugated cardboards, cereal and food boxes will be accepted as cardboard items.
Acceptable metal items include clean tin cans, aluminum containers and cans.
For plastics, household cleaner bottles, pop and beverage bottles, milk jugs, detergent or fabric softener bottles, plastic bag, plastic film and margarine and yogurt containers will be acceptable.
The program will not accept waxed cardboard, paper towels or tissues, ceramics, china and glass.
Carts have to be on the street by 7 a.m. and pickup will be every other Tuesday.