Bow Island and area has potential growth for agriculture processing facilities
Posted on August 17, 2021 by 40 Mile Commentator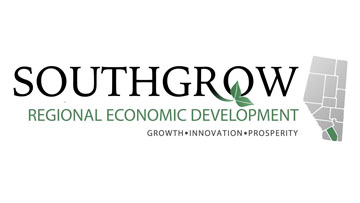 By Justin Seward
Commentator/Courier
SouthGrow Regional Initiative Executive Director Peter Casurella spoke to Bow Island town council about the opportunities for industrial growth in the agriculture food and service sectors on Aug. 9.
"Agri-food sector is booming all along Highway 3 and there's a tremendous amount of opportunity for those small 10,000-foot shops with yards for local entrepreneurs who've got a few trucks, who are engaging in servicing industries," said Casurella.
"There (is) a lot of opportunity to engage in an urban fringe partnership. So, the basic premise there is a lot of industry growth is trending towards growing outside of small communities into the county areas. It's closer to where the fields are actually growing the product and the land gets to be very cheap. In a high-cost jurisdiction like Canada, savvy people who are setting up production facilities want to keep their costs low as possible because it's expensive to do business here."
Casurella cautioned though that those production facilities need utility provisions that are normally provided by an urban community.
"The biggest win for a town like Bow Island is to get a new production facility on their land, in their corporate limit, paying their taxes and employing people," he said.
"The second-best win is to get the same production facility just outside their town, buying their utilities, splitting taxes with the county, still employing their people and their people bringing their pay cheques home and spending it in town."
Casurella recommended for towns like Bow Island to be prepared to "Eye of being able to punch above their weight."
"Start planning now to scale their utilities for future growth— so when opportunity comes knocking, they have the utilities to be able to provide and attract the next big production facility."
SouthGrow's job is make sure the region is an attractive place to do business, to work on global marketing projects and making sure the federal and provincial governments are aware of what is happening in southern Alberta.
"Our job is to wave the flag really high and use the megaphone of our collective elected councils to make sure that the world knows that southern Alberta, this Highway 3 corridor, this area down south here below Calgary is a viable global brand for Agri-food development," he said.
Casurilla said Southgrow is seeing a gold rush in renewable energy right now in southern Alberta on top of agriculture opportunities.
"There's billion dollars of investment going into renewable energy generation in southern Alberta right now," he said.
Town council is looking forward to working with SouthGrow.
"What I would say is we're looking forward to being a part of SouthGrow, working with Peter," said Bow Island Mayor Gordon Reynolds.
"They've had some great programs and initiatives and pretty excited to be a part of that group as well Palliser Economic Partnership (and) Verge Economic Development. They all bring things to the table for us. One of the things I like about SouthGrow is they've been very supportive of the Highway 3 twinning initiatives and they've really helped us build our message around the benefits of Highway 3 twinning and the economic development it'll bring to Bow Island and the region."