Etzikom clean-up deadline looming
Posted on August 17, 2021 by 40 Mile Commentator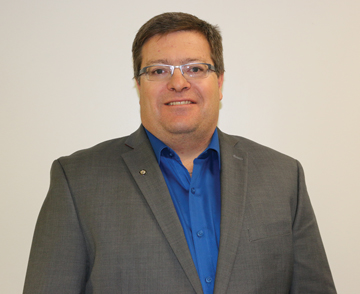 Steve Wikkerink
By Justin Seward
Commentator/Courier
County of Forty Mile council had further discussions on the clean-up efforts of unsightly lots and buildings in Etzikom on Aug. 11.
Lot and building owners in the hamlet have until Aug. 23 to clean up clean up their unmaintained lots.
"There has been some work done in that community already which is really nice to see," said County Reeve Steve Wikkerink.
"Some mowing and different things —there (has) been some buildings that have been boarded up to make them safer. We're hoping the rest of it gets dealt with be for the 23rd, otherwise council has directed our staff to take things to the next step and take care of it."
Some owners have been taking care of their properties and others have not done anything.
"It's all at different levels and everybody got the same letter," he said.
"We'll wait and see who takes care of their property and who doesn't."
The issue has been yards not being mowed, old buildings being run down that had doors and windows left open and became safety hazard for kids and families as well as snakes and critters hanging out in the grass that were not visible.
"It's not the standard that we like to see in the communities," said Wikkerink.
Wikkerink anticipated the messy yards had been there for years.
Council briefs:
Burdett campground equipment
Council discussed some of the Burdett campground equipment that had been removed recently near the gazebo and the playground equipment across from the Burdett Hall.
"That was all removed because it was way out of date and didn't meet codes" said Wikkerink.
"So, there was some discussion on if we're going to replace some of that, where do we replace it. Do we replace it up by gazebo where camping and maybe some reunions may happen or do we do it downtown by the park where there's a little bit more shade and stuff?"
Council never came to a final decision on what to do during the meeting.
The County may be seeking public input on what should be done for a project.
40-Mile Park
Council was informed that St. Mary's River Irrigation District is increasing the water levels again at the reservoir after pumping a lot of water back into the irrigation earlier in the summer.
AURA  Power
Council visited with AURA Power, who are proposing to build a 17-megawatt solar farm  on 120 acres near Burdett "They're picking that area over there I guess because there's  a substation over there very close to their site," said Wikkerink.